Fellow:Hanisha
Jump to navigation
Jump to search
Vemula Hanisha is a University Innovation Fellow. She is pursuing Bachelor of Technology(B.Tech) in the stream of Computer Science and Engineering in Qis College of  Engineering and Technology.  She is passionate about learning new things. She is good at technical and she often likes to listen music. She is very much interested in co-curricular activites. She likes facing challenges because she thinks that challanges are what makes life very interesting. She overcomes any hurdles with her pleasent smile and confidence. Her strength is her positive attitude.
                        You know one thing!!! She loves travelling  very much and  she collects different types of currency notes and coins whenever she travels. She mingles easily with others. Moreover, She is  a member of COMPUTER SOCIETY OF INDIA(CSI).                                
                                        She often says that "Believe in yourself".                
                 She believes that "Smart is something you become not something you are".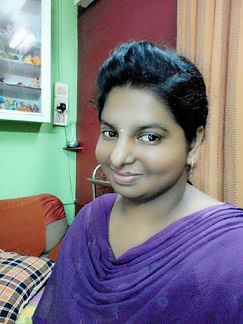 To Know more about me : 
         Gmail :
               vemulahanisha@gmail.com
          College website :
           Cse Department  Website :
                   https://www.google.co.in/search?q=cse%20qiscet
         College Wiki :                                           'http://universityinnovation.org/wiki/QIS_College_of_Engineering_and_Technology'            
Student Contributors :
     Vemula Hanisha 
---
---