School:QIS College of Engineering and Technology
Jump to navigation
Jump to search
About QISCET :
The QIS College of Engineering and Technology was established in the year 1998, and sponsored by Sri Nidamanuri Educational Society to promote technological education to meet the requirements of a developing nation in the context of global concern at the threshold of the twenty first century.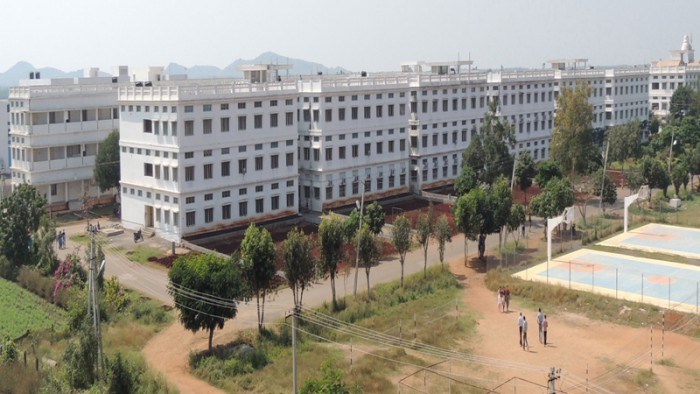 A team of educated, enlightened, experienced technocrats with vision, firmly determined to promote high quality education is striving to provide every facility for achieving excellence. The college is one of the best colleges in and around the Prakasam Dist. The Standards of teaching are very high when compared with the other colleges. The college is affiliated to the Jawaharlal Nehru Technological University, Kakinada.
The Engineering Programs offered at QIS College of Engineering are designed for career initiation and growth in the competitive market place. There is equal emphasis on theoretical concepts as well as practical insights, making our programs the right weapons to conquer the career goals.
Vision:
To provide a centre of excellence and an acknowledgeable leader in high quality management education,research,training,and consultancy and become useful to the society in the region.
Mission:
The College Mission is to create a new generation of management thinkers and problem solvers who are capable of appropriate risk takers and decision makers to contribute meaningfully to the growth and development of the region.
Promoting student innovation and entrepreneurship:
"Entrepreneurship is increasingly recognized as an important driver of economic growth of a country. Even Govt. of India has recognised the importance of entrepreneurship and has introduced programs like "Make in India" & "Start-up India".
The aim of Entrepreneurship Development Cell (EDC) at QIS College of Engineering and technology, is to develop and strengthen entrepreneurial qualities in the budding professionals who are interested in starting their own ventures. The College provides infrastructure and technical support to the students having innovative ideas to transform into new products and services for the betterment of the society. The EDC also assists all the aspirants with mentoring, planning and execution of their start up idea into a real business. The EDC has maintained a pool of Sponsors like banks, national entrepreneurship training agencies and suppliers, who are willing to aid budding entrepreneurs.
Encouraging faculty innovation and entrepreneurship:
Entrepreneurship Development Cell was constituted in the college with a dedicated team of actively working faculty who has an industry exposure along with some student representatives. Aspiring engineer entrepreneurs are groomed with the necessary inputs on how to be a successful entrepreneur through workshops and seminars by eminent people from the industry. At QISCET, faculty encourage the students to consider self-employment as a career option, providing necessary training in Entrepreneurship skills through standardized courses. The cell also organizes different activities and events from time to time to train and motivate the students on entrepreneurship.
Actively supporting the university technology transfer function: 
Now we are initiating a Student's hub named as !deas Wing through which students can express their ideas and views.
Facilitating university-industry collaboration:

HCL Technologies
Enspire Technologies,Chennai
Cosmic Circuits, Bangalore
Engaging with regional and local economic development efforts: 
We are Engaged with  APSSDC (Andhra Pradesh State Skill Development Center),SAK ROBOTIXS ,CSI (Computer Society Of India) ,Gemini Consultancy and many more.These programs are used to develop the Analytical and Programming Skills in their prospective skills.
<parsererror style="display: block; white-space: pre; border: 2px solid #c77; padding: 0 1em 0 1em; margin: 1em; background-color: #fdd; color: black"> <parsererror style="display: block; white-space: pre; border: 2px solid #c77; padding: 0 1em 0 1em; margin: 1em; background-color: #fdd; color: black"> <parsererror style="display: block; white-space: pre; border: 2px solid #c77; padding: 0 1em 0 1em; margin: 1em; background-color: #fdd; color: black">
Related Links:



College Website:
CSE Departmental Website:
Student Priorities Wiki Page:
QIS_College_of_Engineering_and_Technology_Student_Priorities 
Spring 2017 Pitch Video: unniversity Innovation at QIS
Spring 2018 :Pitch Video 
Spring 2018 change story : Final Change Story
Student Contributors:
Fall 2017
Spring 2018
Fall 2018
---
---