Fellow:Fatih Gozukara
Jump to navigation
Jump to search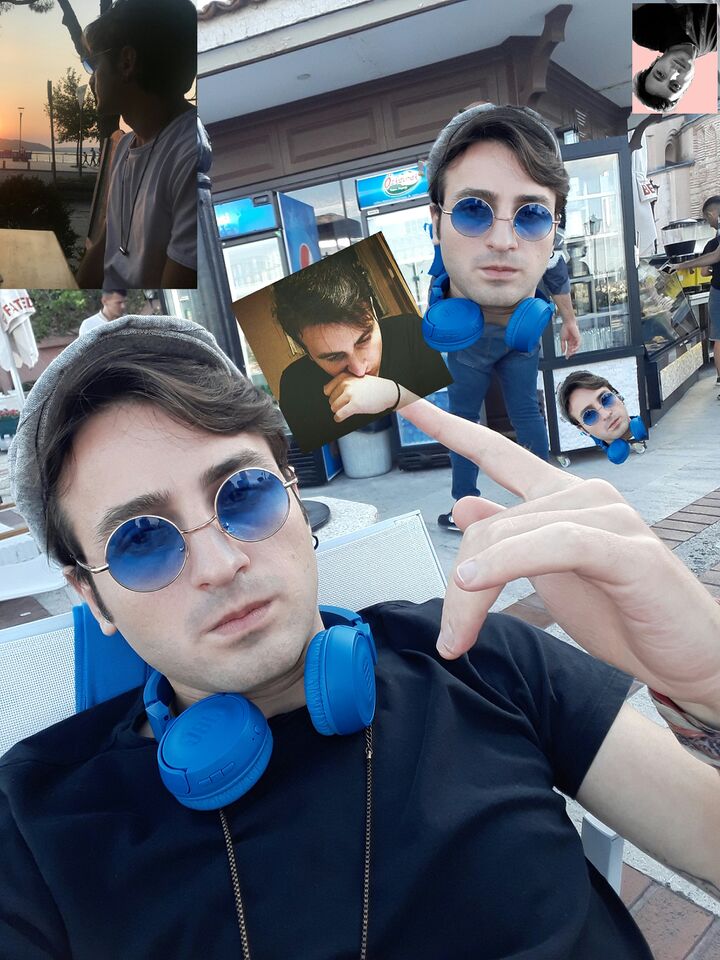 Fatih, 1996, Turkey, Istanbul. Baby, childhood, teenager. Çapa Science High School then Boğaziçi University. I am currently a third year student in Management Information Systems at Boğaziçi University. I love doing things in every aspect of life. Versatility makes me happy. This is one of the main reasons why I choose the department I am currently studying. As a part of my department, I can develop myself in administrative sciences like an managament or economics student, and I can work on information technologies, which is one of the most important areas of the future as well as today. I think the future lies in the synthesis of these two areas. Another source of motivation is to produce something. I think that it is very important to be able to produce something among the elements that make human life meaningful and to bring differences to the world. I think that what makes the future a 'future' is differences between today and tomorrow. This is possible with production and creativity. That's why I'm particularly interested in entrepreneurship.
          I worked in different projects in this field and took various responsibilities. I worked as the Coordinator of the Entrepreneurship and Innovation Sub-Committee at the Business Economics Club of the University. During the coordinating year, we organized many activities of various sizes in order to introduce students to this field and to enable them to develop themselves in this field. In addition to these activities, we organized first entrepreneurship summit of our university. 500+ students from different cities of Turkey participated in summit that bringing together students and the most important names of entrepreneurship ecosystem of Turkey. Our other project was Online Innovation Camp that reach innovation culture to more university students from different cities in Turkey and we aim to provide equal opportunities for all students. It was a competition where students produced solutions and developed ideas on the problems presented on an online platform.
          Then I wanted to be in the kitchen. And I worked at Galata Business Angels for a long time. GBA, established by those who have attained great successes in entrepreneurship in Turkey,  is an angel investment and business network that support entreprizes  by making investments in early stage or providing mentoring. During my GBA experience, i participated startup prescreening, followed the investment processes, supported marketing and P&R strategies of GBA, helped the organization of various events about entrepreurship, made interview with startups and investors, did some research about entrepreneurship ecosystems of Turkey and World. I've seen how ideas that start out a little like a spark grow and make the world a better place. Afterwards I took part in marketing teams in AISEC Istanbul's social responsibility projects in AISEC Istanbul. I have seen that students can do much more than expected here. 
          In addition, I worked as an executive assistant at the Boğaziçi Technology Transfer Office. In the initial stage, they take entrepreneurs, train them, provide mentorship and other necessary support to get them into the level of getting their financial support from the state. The greatest experience I've had here was to see how an idea we produced in our vast imagination can be embodied in the real world we live in.
          I have worked outside as a project assistant for 3 months in Turkey Exporters Assembly. Here, in Linova (Innovation in High Schools) Project, where 15,000 students and 300 high schools from different cities will take innovation and robotics courses by university students and produce projects in this direction, I was responsible for the construction of the whole system's organizational structure, auditing mechanism and management processes. My aim here is to support a project which give opportunity of that produce something, provide the opportunity to deliver value to the world with equal opportunities, to the students from diffrent cities.
          I also worked on the Greenpeace Face to Face Project. In the field, we were telling people about Greenpeace, an NGO fighting environmental crimes, and we were bringing in new people to the Greenpeace family of 26,000 supporters.
          Now I work at the Bright Entrepreneurship Research Center at Boğaziçi University. Here we produce projects to create an entrepreneurial ecosystem  at our university and to support existing institutions in this field.
          Apart from these, I am interested in dance. I am currently studying Salsa, Bachata, Lindy Hop and Solo Jazz. At one time I was interested in theater acting and had a short acting education. I love music. I have trained as a DJ, and although I don't have a professional plan, I plan to do it as a hobby. I'm interested in philosophy, it makes me understand life better. At the same time, I have a radio program on university radio. In general, I can summarize myself in this way.
RELATED LINKS
Fall 2019 Cohort:
---
---