Fellow:Corinne Brady
Jump to navigation
Jump to search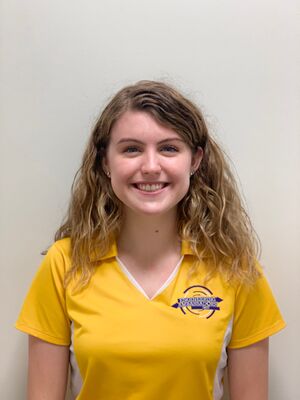 Hi! I am Corinne Brady, a new University Innovation Fellow, as well as a student at James Madison University with an engineering major and mathematics and general business minors.  I find myself very passionate for getting involved in everything that I can and allowing myself to not turn down any opportunities that come my way.  Making connections and continuously learning are two of the most important things that anyone could do both as a student in college, as well as a student in life.
My interests in engineering surround helping others and the biomdedical fields.  I have a strong interest in redesigning prosthetics to improve the comfort and functionability for the user.  This is change that I would like to make after my undergraduate educatin, but for the time being I would like to push my efforts towards increasing global efficacy among engineers.  By having engineers who are more well versed in collaboration among diverse groups, there is increased ability for multinational collaboration between engineers worldwide.
Outside of engineering my interests include hiking and animals.  I live among many farms, and so I myself have cats and dogs, but I am often surrounded by all sorts of animals such as horses, donkeys, cows and chickens.  I love to interact with all sorts of animals and feed them all from my hands.  As for hiking, my dog and I go on long hikes all the time, but I think I enjoy the peak more than she does.
[[1]]
---
---