School:James Madison University
Jump to navigation
Jump to search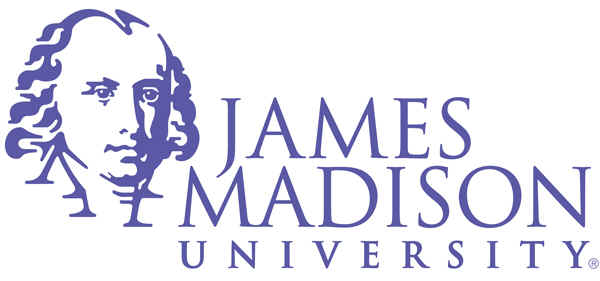 Promoting Student Innovation and Entrepreneurship
The ARCD club at JMU allows students to join chapters of the American Institute of Architecture Students and the American Society of Interior Designers, where students can attend national conferences, meet professional mentors, and gain points that lead to accreditation in the professional world.
Dukes Weekly is a weekly email that goes out every Monday morning to all JMU students. Replacing bulk emails sent to "All Students" from JMU Student Affairs departments and student organizations, Dukes Weekly contains information about the upcoming week's events, important announcements and deadlines, job/volunteer opportunities, etc.

Gilliam Center for Entrepreneurship
The Center for Entrepreneurship offers teams of students the chance to grow their ideas into a startup company through the Venture Creation Fellowship. Small teams of students and/or faculty members can apply to the fellowship and if accepted they will attend an 8-week program running from June to July aimed at helping them transform their ideas into success stories. Teams are given a stipend, granted access to the ICE House workspaces, and paired with an experienced mentor. 
Industrial Design Society of America
​The IDSA at JMU is an interdisciplinary group that meets weekly to organizes workshops, keynote speaker events, collaborative design projects, and trips to conferences. At its core, the IDSA is empowering industrial design students to make an impact on their community with their innovative design skills. Many are active in other groups that are altering campus or have personal pursuits in design and entrepreneurship. With the industrial design concentration now becoming a full major and the number of students increasing, it is becoming a more vital part of the track for industrial designers at JMU

​The JMU Society of Entrepreneurs brings entrepreneurially minded students together. In the organization, members educate each other and the JMU community on topics of interest, support each other with new ventures, and reach out to entrepreneurs in the community to help them and learn from them. The society also hosts speakers and events to educate the JMU community about different topics based around entrepreneurship. The society is application based and therefore consists of high-caliber entrepreneurs at JMU.
​Startup weekend is a three-day program where aspiring entrepreneurs can experience startup life. In hundreds of different cities around the world.
Alliance for the Arts in Research Universities (A2RU)
​James Madison University has been accepted as a founding member of the Alliance for the Arts in Research Universities largely for its proven reputation as an institution valuing and supporting interdisciplinary undergraduate research. JMU is one of 28 founders and the only comprehensive institution in the alliance whose aim is "to help equip students and faculty to address the world's most pressing, complex and open-ended challenges with creative confidence as well as disciplinary expertise," according to alliance documents.
ISAT Capstone Projects
​As part of the ISAT experience, every senior completes a capstone project. Working individually or in teams, students work on a problem with a real-world component, sometimes teaming with a local industry or governmental sponsor. Capstone project ideas can come from the students themselves, from faculty advisors, or from sponsors. The capstone project allows students the opportunity to use the knowledge and skills they learned in ISAT to address a real-world problem and receive valuable hands-on experience. Students are required to produce a final project report, both in written form and in the form of an oral presentation to the faculty, their student peers, and the public.
 
Engineering Ambassadors
The Engineering Ambassadors Network is an international program that focuses on "changing the conversation" about engineering. The focus of the group is to demonstrate that, while math and science are important, art, history, and other classes are just as important. Other classes can provide a well-rounded insight to understanding how engineering is incoroporated into every day life. Students who participate in workshops are taught the Human Centered Design Process to brainstorm innovative solutions for their clients.
Engineering Capstone Projects
​Students work in teams under the direction of a faculty advisor to tackle an engineering design project. Engineering communication, such as reports and oral presentations are covered. We emphasize practical, hands-on experience, and integrate analytical and design skills acquired in companion senior-level core courses.
Engineers Without Borders
​Engineers Without Borders is an organization established to partner with developing communities worldwide in order to improve their quality of life. JMU EWB is open not only to Engineering majors.  Our hope is to recruit students in ISAT, Health and Human Sciences, Business, and Education.
Entrepreneurship RLC
​The Entrepreneurship Residential Learning Center is in the process of being developed here at JMU. Students who participate in this Residential Learning Community will have the unique opportunity to live and take classes with a small group of students who share similar interests in Entrepreneurship.  The Entrepreneurship RLC is planned to be ready for the incoming class of 2019.
​This two-year masters program starts with the fundamentals of business before taking a deep dive into creating an inventive environment where students transform into leaders in technology. The program responds to the realization that the business world outside of the university setting is increasingly getting faster so the content of the class aligns with functional topics. While in the curriculum the student is required to take an international trip to one of three countries and gain leadership skills through workshops. Overall, the Innovation MBA provides the graduate with a competitive advantage for approaching problems in a business setting.

​Madison is an official publication of James Madison University and is produced by the Division of University Advancement for alumni, parents of JMU students, faculty, staff and friends of JMU. Executive Editor. Khalil Garriott.

Society of Women Engineers (SWE)
The Society of Women Engineers (SWE) is an educational and service organization that empowers women to succeed and advance in the field of engineering and to be recognized for their life-changing contributions as engineers and leaders. SWE establishes engineering as a highly desirable career for women through an exciting array of training and development programs, networking opportunities, scholarships, outreach and advocacy activities, and much more.
Recruit-A-Duke is James Madison University's online career services management system that provides JMU students access to internships, full-time jobs, career fairs, workshops, information sessions, and more.
Laboratory for Engineering students that includes 3D printers to visualize prototypes and computers to analyze drawings or create flow simulations.
The 3Space Classroom is the first 3-D printing lab in the country designed for general-education use. Students in any major can enroll in 3Space classes and then be granted access to the 3-D printing computer lab. 
The Innovation, Collaboration, and Entrepreneurship (ICE) House is a lean startup started by the College of Business, Center for Entrepreneurship, JMU Technology Innovation and 4-VA. It is run by JMU X-Labs to set up, speed up and support business ideas or lean. startups and encourage Innovation and Entrepreneurship.
This on-campus makerspace facilitates open labs and pop-up classes that teach students skills such as 3D printing, laser cutting, glassblowing, and virtual reality. It offers the perfect environment for prototyping as well as brainstorming.
Engineering Labs
The engineering labs offering various spaces that coincide with the design process. This includes the make shop, prototyping lab, communication studio, inspiration studo, and ideation studio. The engineering department also offers spaces for collaborative work between students.These spaces are restrictied to use by engineering students.
IEEE
The purpose of IEEE Computer Society is to participate in the confrontation of key developmental tasks, particularly in the areas of moral and intellectual development and values clarification. The purpose shall be the dissemination of knowledge of the theory and practice of all aspects of electrical engineering, electronics, radio, allied branches of engineering or the related arts and sciences, as well as the furtherance of the professional development of the students.

Women in business
Women in Business is focused on connecting JMU female students interested in a career in business.  Our goal is to foster an encouraging environment and strong network for these students, with an emphasis on the development of business leadership and networking skills.

Deca
Collegiate DECA is a student driven organization that values competence, innovation, integrity, and teamwork.  DECA prepares students for careers by integrating skills learned in the classroom into real world experiences.  Collegiate DECA programs assist in developing academically prepared, community oriented, professionally responsible, experienced leaders.  DECA students major in a variety of academic programs with a strong focus on business-related fields. Collegiate DECA conferences and other activities give students unique access to internships, scholarships, competitions, and professional networking.
BizBlitz
​BizBlitz is JMU's first full scale "Startup Weekend" style events for entrepreneurs, designers, programmers, makers, and others who want to pitch a startup idea and receive feedback from their peers. At BizBlitz, teams organically form around the top ideas (as determined by popular vote), and then it's a 54-hour frenzy of business model creation, coding, designing, and market validation. The weekend culminates with presentations in front of local entrepreneurial leaders for another opportunity for critical feedback.
Fallon Challenge
​The Fallon challenge is a shark tank-style competition that sets the stage for JMU students to pitch a new and exciting business idea to a panel of entrepreneurs and business leaders to be named the Rodney J. Fallon Scholarship Recipient.
Innovation X
Innovation Xis a 24-hour hackathon facilitated by X-Labs.  Teams of students from all majors and backgrounds are guided by mentors and are encouraged to create and compete.  Idea and product generation areas include food/agriculture, healthcare, and consumer devices and tools.
Intelligence Hackathon
Student teams from JMU and Virginia Military Institute were given 24 hours to create a surveillance prototype that could count the number of people walking past a designated area, but with a catch—their devices needed to be accurate enough to avoid counting the same person twice. Twelve JMU students spent the first day of their spring break developing functional devices in just 24 hours. The event gave students an opportunity to work as a design team, enabling a true entrepreneur workspace.
I.C.C.E Pitch Competition & Conference
​The I.C.C.E Pitch Competition and Conference is a high energy evening celebrating JMU Entrepreneurs and featuring: JMU Student Pitch Competition, I.C.C.E Talks, networking with entrepreneurial alumni, faculty, and students.
MadHack
​MadHack was JMU's first full-scale hackathon, sponsored by Capital One, offering a creative and collaborative software development experience. For 24 hours students built innovative web and mobile apps, as well as hardware.
Madison Venture Cup
The Madison Venture Cup took place on April 6, 2019. A number of students from multiple Virginia universities competed in 3 rounds judged by a JMU alumni and business representatives. The goal of the event was to provide an opportunity for future entrepreneurs to come together and practice the art of creating solutions to problems or needs as they arise. The event was hosted by the Gillian Center for Entrepreneurship.
Startup Studio
Startup Studio is a rapid-pitch event hosted by the Society of Entrepreneurs semi-regularly.  In the confines of two hours, students meet, split into groups, recognize a problem related to the given theme, develop a solution, and pitch their idea to the rest of the groups.  This exercise helps to illustrate to students how to think with an entrepreneurial, creative problem-solving mindset.
Incubator Challenge
The incubator challenge is a two week long problem-solving competition hosted by Booz Allen Hamilton. It gives you a chance to approach a real-world challenge in a collaborative environment - leveraging technology and a diverse skill set to create and present an innovative solution to representatives from Booz Allen.
Hacking for Defense
This course brings an innovative problem-solving model developed at Stanford University to complex problems faced by the departments of Defense and State. The course is sponsored by 4-VA and takes place in JMU's X-Labs.
FBLA
The FBLA National Awards Program, also known as competitive events, recognizes and rewards excellence in a broad range of business and career-related areas. FBLA competitive events also prepare students for successful careers in business by providing opportunities to apply classroom concepts in a workforce-simulated competitive environment. 
Undergraduate Academic Programs in Entrepreneurship
MGT 310 (Business Fundamentals for Entrepreneurs (non-COB majors))
COB 300A (Integrated Business Functions (required for non-MGT COB majors))
MGT 320 (Management of Innovation and Technology)
MGT 471 (Entrepreneurship and Small Business Management)
MGT 472 (New Venture Creation)
ACTG 244 (Accounting for Non-Business Majors)
ENGR 498 (Advanced Topics in Engineering: Innovation)
ENGR 498 (Advanced Topics in Engineering: Realization)
ENGR 498 (Advanced Topics in Engineering: Innovation Exchange)
ENGR 498 (Advanced Topics in Engineering: Social Entrepreneurship)
MGT 340 (International Management)
MGT 365 (Fundamentals of Human Resource Management)
MKTG 380 (Principles of Marketing (for non-CoB majors only))
NPS 300 (Introduction to Nonprofits)
NSG 330 (Medical Innovations)
INDU 402 (Social Innovation & Social Entrepreneurship)
COB 218 (Legal and Ethical Environment of Business)
MKTG 380 (Principles of Marketing)
MGT 405 (Topics in Management)
MGT 472 (Venture Creation)
MUI 440 (Entrepreneurship in the Music Industry)
SOCI 385 (Madness and Soceity Environments, Technologies and Innovation)
ENGR 221 (Managment of Technology I: Product Development and Entrepreneurial Engineering)
ISAT/ENGR 480 (Creativity, Innovation, and Entrepreneurship in Europe)
OT 652: Innovations in Occupational Therapy Practice
Entrepreneurship Minor
Paula Daly, Coordinator
Phone: (540) 568-3038
Email: dalyps@jmu.edu
The entrepreneurship minor is designed to introduce students from any discipline to the knowledge, skills and mindset necessary for successful new venture creation. The minor isopen to students in any major except management, which offers a track in innovation and entrepreneurship. Students who successfully complete the entrepreneurship minor will develop the knowledge base and skills needed for new venture creation and management. They will be able to: Understand entrepreneurship as a possible career path, its role in economic growth and opportunity, and its associated social benefits; recognize/identify entrepreneurial opportunities that fit the individual student includes self-analysis in the context of possible entrepreneurial activities and demonstration of the ability to identify and analyze the attractiveness of potential markets. Develop a business model and create a business plan. This includes completing a clear and concise written plan that serves as a blueprint for creation of the proposed venture. Apply relevant financial and business principles to assess the need for start-up capital, conduct break even analysis, and identify cash flow needed for future growth. Identify and evaluate various sources of funding. Articulate an effective pitch to gain support from investors, suppliers, customers, or potential employees. Interact and collaborate with various stakeholders to develop and evaluate ideas, and grow those ideas to fruition.
Students are required to submit an application to be considered for enrollment in the minor. More information on the entrepreneurship minor can be found here.
Encouraging Faculty Innovation and Entrepreneurship
4-VA is a collaborative partnership between four Virginia universities. Its mission is to promote inter-university collaborations that leverage the strengths of each partner university in order to accomplish much more than any individual university could achieve alone. A large focus of 4-VA is in training professors and other faculty to implement innovative instructional technologies into their courses.  Additionally, 4-VA encourages and funds multiple interdisciplinary courses that deal with innovation in the medical and engineering fields.
The Dukes Venture Accelerator is a six-week paid summer internship program designed to take established, scalable student ventures to the next level. Launch your business, acquire customers and develop your pitch, all while forming relationships with successful entrepreneurs, investors and service providers.
The Dean's Advisory Council is a select community of CISE students that meet with the dean once per semester to discuss issues about the college. These issues include faculty changes in methods to a more student friendly and innovative approach. Along with upcoming plans for new groups, clubs, organizations, and classes within the college.

Shenandoah Valley Angel Investors
From Regional, State, and Federal sources, we have cultivated a network of resources to help you prove and move innovations to Market.  Contact us or an organization below to learn more and get connected!

Office of Sponsored Programs
The mission of the Office of Sponsored Program sis to provide excellent comprehensive service in sponsored program post-award administration to the JMU community.
Madison Trust is a philanthropic organization dedicated to empowering faculty projects that improve the James Madison University community.

JMU Research Development and Promotion
JMU Research and Scholarship provides guidance and resources for faculty looking to secure external funding for research projects and advises faculty and staff on events that enhance the research, scholarship, and creative activities of faculty and students.

Virginia is for Entrepreneurs
Virginia is for Entrepreneurs connects entrepreneurs seeking financing with investors looking for opportunities and support resources for entrepreneurs. If you're an entrepreneur in Virginia, fill out the "Common App," and you'll be connected with dozens of investors across the Commonwealth.

Go Virginia
GO Virginia is an initiative by Virginia's senior business leaders to foster private-sector growth and job creation through state incentives for regional collaboration by business, education, and government.

Harrisonburg Rockingham Chamber of Commerce
Your chamber is the voice of business in Harrisonburg and Rockingham County and plays a key leadership role in the community's economic well-being.
Shenandoah Community Capital Fund
Helping people create options for themselves through access to capital and support. They are a not-profit organization.
Actively Supporting the University Technology Transfer Function
The Office of Technology Transfer
The Office of Technology Transfer aims to promote innovation, enhance research by connecting inventors and industry, and foster economic development through protecting and commercializing intellectual property in an efficient and effective manner to benefit the University, the Shenandoah Valley, the Commonwealth of Virginia, and society as a whole.
Center for Instructional Technology
The mission of CIT is to lead, support and advocate for the meaningful integration of appropriate technologies into the academic experience. Its goalsare to; the faculty and the administration of emerging technologies and related issues, develop the instructional faculty's skills in the mechanics and pedagogically-sound methods of using technology in instruction, provide resources, people, equipment, money and space to help faculty create and integrate digital content into their course materials and scholarly work, engage in research and development to create new instructional technologies, and manage and support or coordinate the management and support of instructional technology delivery systems.
The JMU Society of Entrepreneurs brings James Madison University entrepreneurially minded students together. In the organization, we educate each other and the JMU community on topics of interest, support each other with new ventures and reach out to entrepreneurs in the community to help them and learn from them. The society also hosts speakers and events to educate the JMU community about different topics based around entrepreneurship.
JMI is the non-profit organization that is affiliated with JMU Technology Innovation to commercialize technologies. Together, the JMI Startup Fund, a philanthropic effort to move prototypes forward and launch companies, and the Innovation Network of professionals provide dollars and managerial expertise to prove products and markets.
The Center for Entrepreneurship is used to promote, foster, and perpetuate the American entrepreneurial tradition for undergraduates at JMU and to strengthen both Virginia's and national economies by encouraging entrepreneurship, innovation, and the creation of new enterprises.
Society of Women Engineers
The Society of Women Engineers (SWE) is an educational and service organization that empowers women to succeed and advance in the field of engineering, and to be recognized for their life-changing contributions as engineers and leaders. SWE establishes engineering as a highly desirable career for women through an exciting array of training and development programs, networking opportunities, scholarships, outreach and advocacy activities, and much more. Our mission is to stimulate women to achieve full potential in careers as engineers and leaders, expand the image of the engineering profession as a positive force in improving the quality of life, and demonstrate the value of diversity.
Madison Business Network
The goal of the Madison Business Network is to encourage cross-disciplinary collaborations in entrepreneurship, innovation, business development, job creation and career mentoring across and beyond the campus of James Madison University.

Biz-Lab at the ICE House
BizLab at JMU meets the digital services needs of small businesses and facilitates student-community engagement. JMU students bring the story of your small business to light through website development, design of marketing materials such as banners and brochures, and graphic design.

Technology Innovation and Economic Development
James Madison Innovations, Inc. (JMI), is a JMU 501(c)(3) non-profit corporation for intellectual property management and licensing organization, the two entities connect researchers, entrepreneurs, and professionals in industry and support services to bolster the entrepreneurial infrastructure and promote innovation in the Valley.
Facilitating University-Industry Collaboration
College Works Internship
College Works provides undergraduate students with an opportunity to run their own painting business for a summer, with no risk to the student.  They help interns develop and demonstrate a strong skillset encompassing business ethics, communication, organizational management and sales, along with a firm understanding of the mechanics of leadership in regards to running a small business.​ 
Innovation Exchange
This four-week crash course in entrepreneurship, design thinking, and product design takes a multidisciplinary group of students to the Silicon Valley to gain inspiration and expert advice on making a start-up. With the students having a chance to talk to real-world entrepreneurs and venture capitalists, they come back to Harrisonburg, VA to test out their new knowledge of forming a product idea into a full-on startup. The course is taught by professors of engineering and industrial design but guest professors make a huge impact daily which helps give students the feedback needed to be more successful.
JMU Entrepreneurship Bootcamp
This two-week program is hosted by the Gilliam Center of Entrepreneurship and College of Business and aims to connect current students and soon-to-be graduates with successful alumni and local entrepreneurs for a series of focused instructional modules on finance, venture marketing, growth strategy, venture human resources, accounting and intellectual property. The second week of the program caters to each individual student's or venture's needs based on the progress point of their business development. The final day of the Bootcamp culminates in a Pitch Party and Poster Show, where all students will have a chance to present their pitches to JMU faculty as well as alumni and local business professionals
Madison Business Network
The Madison Business Network was created as the result of increasing interest in new company formation, innovation, and peer-to-peer connections throughout James Madison University and its alumni base.  The nationwide network connects individuals who have innovative ideas, technologies, and strategies with people who can be of assistance. The network targets JMU faculty, staff, students, alums, and professionals in the region. The goal of the network is to encourage and promote innovation, business development, job creation, entrepreneurship, and career mentoring.
Society of Entrepreneurs
The JMU Society of Entrepreneurs brings James Madison University entrepreneurially minded students together. In the organization, we educate each other and the JMU community on topics of interest, support each other with new ventures and reach out to entrepreneurs in the community to help them and learn from them. The society also hosts speakers and events to educate the JMU community about different topics based around entrepreneurship. The club was launched in 2011 and became a recognized organization by JMU in spring of 2012.  To be a part of regularly scheduled meetings, students must apply, be interviewed and accepted into the organization. After going through a process to learn the fundamentals of startups, they will become an official member of the society.
Madison Exchange
The Madison Exchange is a collaborative effort where all of the engineering students present the projects they have been working on for the year. It allows each student to interface with possible employers and businessmen and women to get their name known.
Startup Spring Break Pitch
Virginia Commonwealth University's da Vinci Center hosted their first ever Startup Spring Break Pitch Competition on March 10th, 2018. Startup teams were nominated by universities across the Commonwealth to compete for $25,000 in equity–free funding.

Madison Venture Group
Madison Venture Group is a student run organization that provides experiential learning and enhances the business knowledge of students in venture capital, with a focus on early stage investing.

JMU College of Business Career Mentor Network
This group seeks to foster professional connections between current JMU students and JMU alumni. JMU alumni can provide invaluable career advice and guidance in the professional business world to current JMU College of Business students. This group is designed to encourage conversations about professional networking, career exploration, career development, and industry news and trends.
Engaging with Regional and Local Development Efforts
Small Business Development Center
Small Business Development Centers (SBDCs) provide a vast array of technical assistance to small businesses and aspiring entrepreneurs. By supporting business growth, sustainability and enhancing the creation of new businesses entities, SBDCs foster local and regional economic development through job creation and retention. As a result of the no cost, extensive, one-on-one, long-term professional business advising, low-cost training, and other specialized services SBDC clients receive, the program remains one of the nation's largest small business assistance programs in the federal government.
Economic Development: Startup Resources
From Regional, State and Federal sources, this is a comprehensive resource to help prospecting entrepreneurs prove and move innovations to market. Some of the resources available are the Shenandoah Valley Innovation Coalition (SVIC) and Virginia Innovation Alliance (VIA).

Engaged Mentors and Entrepreneurs in Residence
Seasoned entrepreneurs and business professionals provide expert advice to students and faculty to explore entrepreneurial career paths and develop viable businesses.  Mentors speak to classes, work alongside venture teams in the Venture Creation class, regularly visit campus, and offer support long after JMU students graduate and move into their professional careers.  A valuable network is emerging to connect students to startup resources and funding, job opportunities, and nationwide networks.
Career Fair
The JMU Career Fair is a two-day event where many potential employers visit the college and students can interact with them. This happens once a semester and allows the students to get their name out into the business world.
Handshake
Handshake is James Madison University's online career services management system that provides JMU students access to internships, full-time jobs, career fairs, workshops, information sessions, and more.

Career KickStart: Developing Future Business Professionals
The Office of Professional Development and Engagement's mission is to complement and enhance the student learning experience at the College of Business. The office engages students in leadership and professional development programs that increase students' capability to be proficient in the workplace.

Shenandoah Valley Angel Investors
Shenandoah Valley Angel Investors (SVAI) is a network of private investors that help fund entrepreneurial enterprises located in our communities. SVAI's founding members have broad experience, spanning multiple market sectors, including: Manufacturing, Healthcare, Construction, Public Accounting, Outdoor Recreation, Legal, Senior Assisted Living, Insurance, Distribution and Logistics, Agriculture, Commercial Real Estate, Property Management, Government and Technology.

Virginia is for Entrepreneurs (VA4E)
The Shenandoah Valley Technology Council (SVTC) is a non-profit membership organization serving the greater Shenandoah Valley of Virginia. Its members are creators and users of technology who gather together for education, networking and business development. By helping technology businesses in the area succeed and grow, the Shenandoah Valley Technology Council is an integral component of the region, helping to bring high-paying technology jobs to the Valley.
Related Links
James Madison University Student Priorities
James Madison University Innovation Spaces
Fellows
Skylar Wollen
Claire Fulk 
---
---