Fellow:Connor Wolk
Jump to navigation
Jump to search
Connor Wolk is from Chesterfield, MO where he attended Lafayette High School. Upon graduating in 2012, he went on to the Missouri University of Science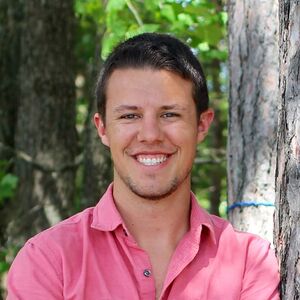 and Technology where he began working towards a degree in Engineering Management.  Currently in his senior year, he has become a change agent for innovation and entrepreneurship on campus. 
Connor found an interest in entrepreneurship during his freshman year after creating a 3D-printed customizable iPhone case. He co-founded the company, obtained an angel investment, and filed for patent protection on the design. He has since gone on to start two more companies.
On campus, he has been equally involved. Connor founded the Missouri S&T Photo Club during his freshman year. At the same time, he was chosen to participate in the Chancellor's Leadership Academy, helping him develop leadership and networking skills. He also became actively involved in the Technical Innovators and Entrepreneurs Society (TIES) where he now serves as President. Connor was selected by the Chancellor as the only student representative on the Missouri S&T Innovation Team, granting money to accelerate the development of innovative ideas on campus.
He enjoys photography, adrenaline sports, and improving his fraternity through the role of Recruitment Chairman.
You can contact Connor by email at: connorwolk@yahoo.com
You can also connect with him on LinkedIn here.
Related Links
Missouri University of Science and Technology
Missouri University of Science and Technology Student Priorities
University Innovation Fellows
Spring 2016:
Fall 2015:
Spring 2015: