Fellow:Chitvan Kaur Sahni
Jump to navigation
Jump to search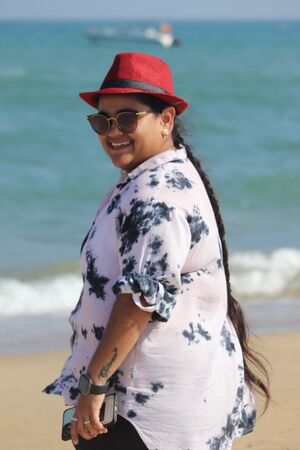 Serving as UIF Since: Fall 2019.
School: Godavari Institute of Engineering and Technology. What she does now: Keeps reading and expanding her knowledge about human psychology and constantly listens to new music, because she feels music opens doors to our inner brain and that is what we all need in this world at this time. She is an engineer in Electronics and Communication and is now residing in Bangalore, India.
Contact her about: Debates, Group Discussions, Anchoring, Hosting Shows, Relaxing music or maybe even if you just want to let out what you have buried inside and just need a person to talk.
Email: chitvankaursahni@gmail.com
Phone: +91 9949288843
Chitvan Kaur Sahni is now an Engineer in Electronics and Communication.
Chitvan is a small girl with big dreams to ace the world. She is a team player radiating positive vibes to the people all around her. She is a lateral thinker brimming with confidence. She sees to it that everyone around her is cheerful. She makes sure everyone around her feels seen and also feel important, she is always ready to listen to anyone who wants to talk, she is an optimistic and believes in the saying that " Life is like a radio, you have to accept it as it comes, changing it will only lead to more distortions in it"
She aspires to make a career in Human Resource as she loves human interaction and thinks that no matter what happens, human problems will always need human solutions. The HR industry may seem stagnant, but the people there will keep learning more and more about people around them and that also helps in making it a better place for the employs to work while they are simultaneously going through life too.
Written by: Chitvan Kaur Sahni
Related Links :-
STUDENT CONTRIBUTORS
Fall-2019:
Fall-2018:
Spring-2018:
Yaswanth Balaramaraju Manthena
Spring-2017:
---
---