Fellow:Babitha Padiri
Jump to navigation
Jump to search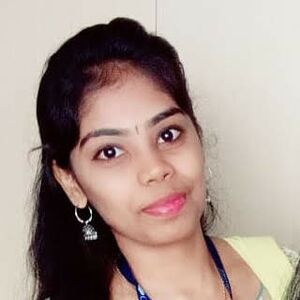 Babitha Padiri is a University Innovation Fellow, an undergraduate computer science engineer at Siddharth institute of engineering technology (SIETK).  Initially, she started her education in a very common way as every children starts then she started realizing not to stick to a Box .so she started her own way in learning things differently And  She took higher secondary certificate from Sri Chaitanya  college, Tirupathi. Later she turned her feet in a complete angle and took computer science as her career by choosing computer science engineering at Siddharth institution.
she had participated in several competitions and had flagged herself as learner from each competition.
She strongly believe that music is only stick which lits up the light in darkness so she made keyboard playing as one of her hobby. In addition to that she is also very good at programming .She loves to learn things  quickly and she implements that plan in to execution.  She likes travelling. She is doing her tremendous work at an innovation club which is making the people to light up the spark of knowledge .
She had undergone  a project based on Internet Of Things and has submitted it on IIT Varanasi, India. she took an active part in seminars on emerging technologies in and round her campus. 
Related Links
Siddharth Institute of Engineering and Technology
Siddharth Institute of Engineering and Technology Student Priorities
Fall 2016 University Innovation Fellows
Fall 2017 University Innovation Fellows
---
---