Fellow:Ali Djire
Jump to navigation
Jump to search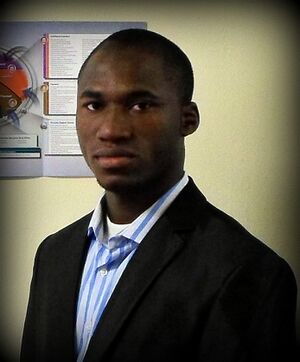 My name is Ali Djire and I am currently a Junior Business Administration and Agriculture double major at Berea College.  I was born and raised in Burkina Faso, also known as "the Country of Upright Men," up until 2009 when I joined the African Leadership Academy in South Africa to further my education.
     The African Leadership Academy (ALA), which is a Pan-African school seeking to develop the next generation of leaders, is a prestigious school that gathers the brightest young people from all over the African continent .  For a period of two years, ALA provides students with an intense education in Leadership, Entrepreneurship, African Studies as well as the Cambridge A-level. Upon completion of my education at ALA, I embarked on another journey to Berea College in Berea, Kentucky. A historic school that is not only committed to excellence but also equal opportunity for all, Berea has provided me with a great opportunity for self-awareness, service and leadership.
      The work-study program at Berea enables me to enhance my professional development while nurturing my work ethic. Additionally, my involvement with the Student Government Association, the African Students Association and the Mortar Board Honor Society has added a different flavor to my understanding of service and leadership. In fact, it only took me a few months to understand that great leaders are primarily great at providing services. Besides academics and labor, I stay active while having fun. I am part of the school track and field team and the ultimate Frisbee team.
Related Links
Berea College Student Priorities

University Innovation Fellows
Spring 2016:
Spring 2015:
Spring 2014:
Ability Kakama