Fellow:Adam Weber
Jump to navigation
Jump to search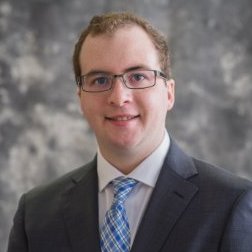 Adam Weber is a University Innovation Fellow and is currently a senior Computer Networking major at Michigan Technological University. Adam serves as the President of the Entrepreneurship Club on campus and assists with several student led startups. Currently, Adam also serves as an RA for the Innovation Center for Entrepreueuship House - a startup house like environment for students.
While he considers himself a lifelong entrepreneur, the majority of his experience comes from a company he runs on the side. 1st Element Sunglasses is a company started by Adam and his friend in January 2014. 1st Element creates bamboo framed sunglasses.
Adam's academic interests include cyber security, programming, and UX/UI design.
Adam's goal as a UIF is to redefine the education experience for students.
Related Links
Magann Dykema - A University Innovation Fellow from Michigan Tech
Josh Krugh - A University Innovation Fellow from Michigan Tech
Arsh Sahu - A University Innovation Fellow from Michigan Tech
David Shull - A University Innovation Fellow from Michigan Tech
Brad Turner - A University Innovation Fellow from Michigan Tech
Kyle Ludwig - A University Innovation Fellow from Michigan Tech
Rachel Kolb - A University Innovation Fellow from Michigan Tech
Adam Weber - A University Innovation Fellow from Michigan Tech
About the University - Learn about Michigan Tech including a landscape analysis
Michigan Tech Student Priorities - Learn about what students are working on
http://www.mtu.edu/ - Michigan Tech's website
---
---