User:Charannike007
Jump to navigation
Jump to search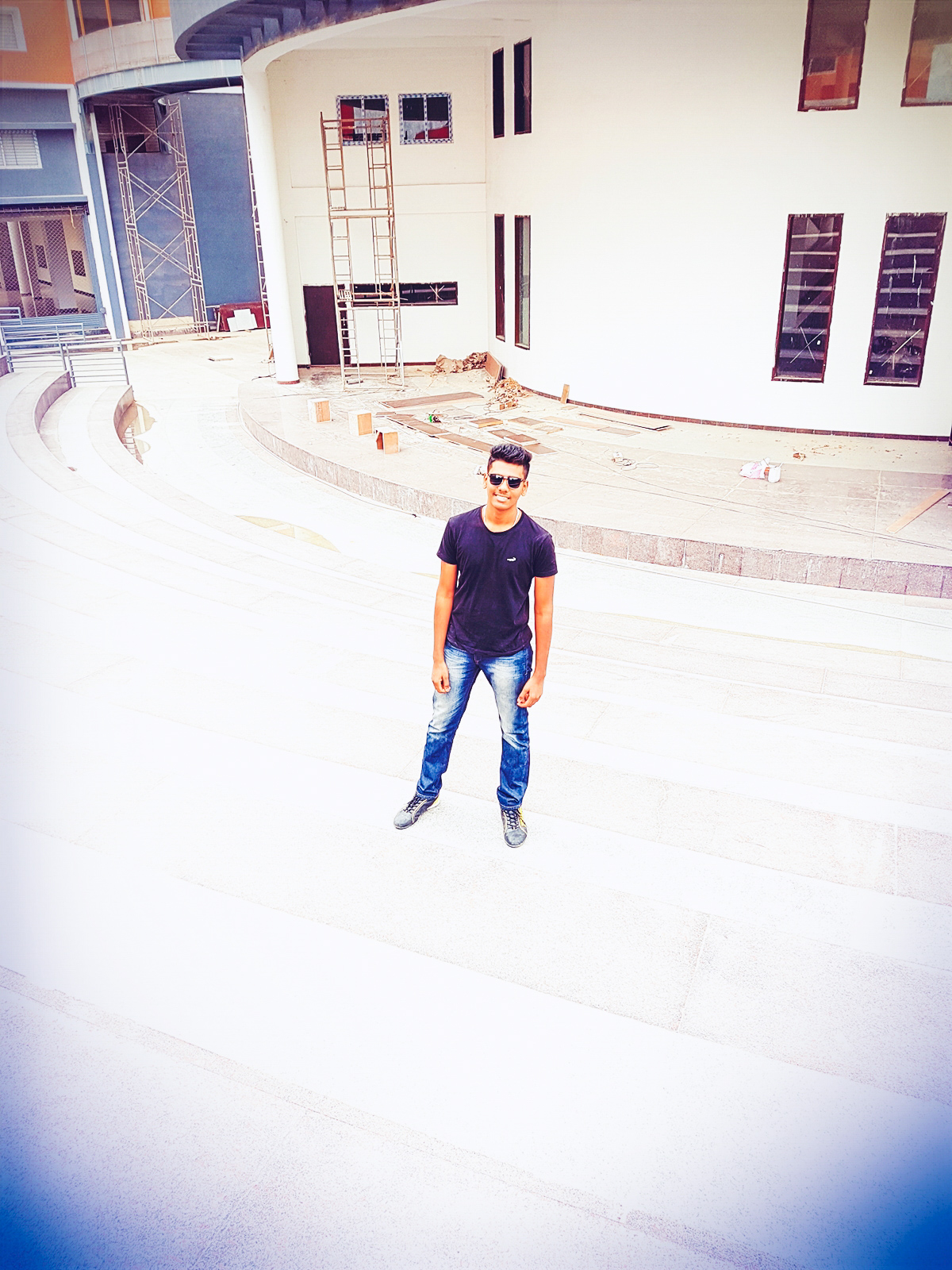 Charan did his undergraduate in Computer Science and Engineering from in  Sri Venkateswara College of Engineering, Tirupati, Andhra Pradesh, India. He always believes that there is no substitute for hard work and Short cut for success. He strongly believes that Hard work Beats Talent when Talent doesn't  work hard.
Being an Engineering Student from the land of Engineers( India ), He is very passionate and determined towards his carrier and always works for Progress and hasn't thought of perfection because he strongly believes that there is no perfection in any stream and Progress matters.
He was highly passionate about Fitness and it provides him effective motivation to ruin his whole day. He is MR. INDIA MANHUNT 2018 top 8Th Finalist held at Delhi, India.
He was most interested in helping people, works at NGOs on holidays and weeks ends, and successfully contributed his efforts in many events raising huge funds.
He was highly Inspired by Colonel Sanders, Dwayne Johnson, and Steve Jobs since his childhood and made up his mind to become an Entrepreneur, 
Being a tech guy he made him strong regarding C, C++, Java, Python, SQL and made several projects on Artificial Intelligence, Machine Learning, and Internet of  Things, He was a certified Public Cloud Professional by Amazon Web Services also a certified Cyber Security Analyst.
He wanted to bring awareness to the students, he wants to develop a practical environment rather than a theoretical mug up followed for ages, His goal is to pursue Masters in Engineering Management or Business Analytics from the top universities in the world and started his preparation since his first day at the college.
He always motivates his fellow companions by telling  
You can never cross the ocean unless you dare to lose sight of the shore.
Life ends when you stop dreaming, Love ends when you stop caring, Hope ends when you stop believing.
You may encounter many defeats but you must never get Defeated.
You can get in touch with him on,
LINKEDIN 
https://www.linkedin.com/in/charan-reddy-a8b40a17b/
FACEBOOK 
https://www.facebook.com/charan.reddy.567
INSTAGRAM 
https://instagram.com/_.charan_reddy._?igshid=17bl7g2mm6bmh

EMAIL:
PHONE:
+918074880198
Related Links:
Team Members:
Fall-2019 :
Fall- 2018:

Spring- 2018:

Fall- 2017: