School:Sri Venkateswara College of Engineering
Jump to navigation
Jump to search
Overview
---
            "The best way to predict your future is to create it" , this adage is  heartfully believed by the founders of "Sri Venkateswara College of Engineering". Showing best path to the students from darkness towards brightness by providing education was started by SV Colleges since ages. SV Colleges laid its first brick in 1981. The journey in the stream of education since 1981 lead to the establishment of many colleges under the name SV Colleges. Colleges under this  are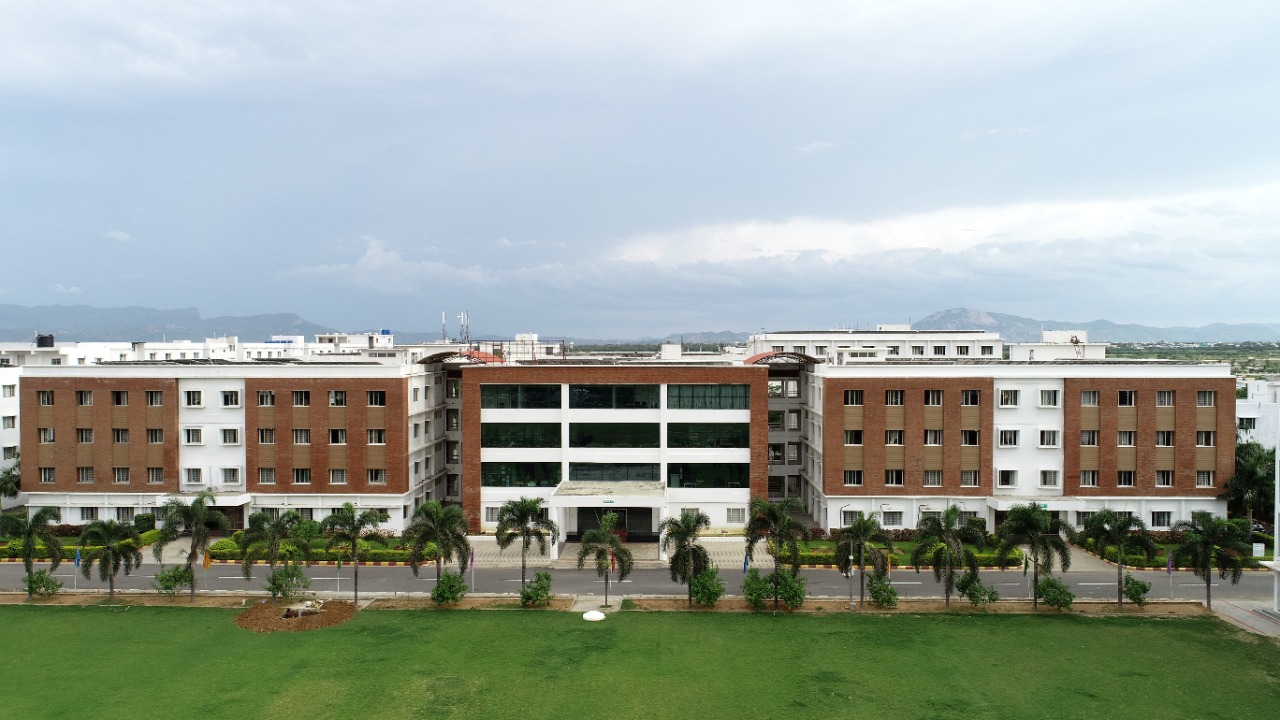 Sri Venkateswara Degree College (SVDC) , Kadapa (dist.)
Sri Venkateswara College Engineering (SVCE), Tirupati
Sri Venkateswara Engineering college  (SVEC), Tirupati
Sri Venkateswara College of Engineering , Kadapa (SVCK), Kadapa(dist)
        Sri Venkateswara College of Engineering (SVCE) is in Tirupathi, Chittoor dist. It is located in a 438213.6 square feet. To get the google map location . Chairman of SVCE is A.Gangi Reddy and principal is Dr.N.Sudhakar Reddy. SVCE trains students for undergraduate and post graduate for engineering, awarding B.Tech and M..Tech degrees along with it it also offer MBA and MCA courses from Jawaharlal Nehru Technological University Anantapur (JNTUA). It's aim is - become a leader in providing quality educational services and create value by offering superior educational programs, supported by exceptional service, and delivered with integrity.
Promoting student innovation and entrepreneurship
---
                    The main motto of one of the most famous colleges in Andhra Pradesh state  "Sri Venkateswara College of Engineering"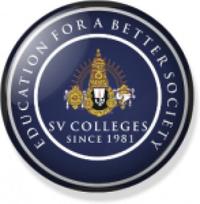 is 'EDUCATION FOR A BETTER SOCIETY'. To prove this in action, SV colleges has introduced and continuing many number of programs that drive the ideology of students towards Innovation and Entrepreneurship.
                     SV college yearly conducts 'AMPLE' - A National level technical symposium, for moulding the student's mindset towards technical aspects and to come up with new ideas. This symposium includes many events like paper presentations on recent trends in technology, Project expo, poster presentations and many more competitions which makes enhancing innovation in students as a fun to learn task. To enhance the talents and students' knowledge in technical and practical approach over their subject, this college conducts NATIONAL LEVEL SYMPOSIUMS for both MBA and MCA namely M-PULSE and IGNITIA respectively.  
                         This college also consists inter-college departmental associations, which are assigned with the adage of improving students technical and practical knowledge and improve their skills and talents.
PASE - Professional Association for Communication Enthusiasm
MEA   - Mechanical Engineering Association
CMAT - Computers Masters Association Techno
SCEA - Shilanyas Civil Engineering Association
                      With the AIM of igniting the student minds to identify the inbuilt potential within them, our college yearly conducts guest lectures, inviting resource persons from all over the world. Few of them in the recent years include
 Awareness program on "Entrepreneurship"                  
 One day Workshop on SWOT Analysis of an Entrepreneur
 Entrepreneurship skills using HDFS
 Genesis of Entrepreneurship development cells  
            The college exposes the students to the practical skills of making things  and achieving the progress by conducting workshops on various aspects.
             The major part of our I&E ecosystem is the INNOVATION AND ENTREPRENEURSHIP CELL DEVELOPMENT CELL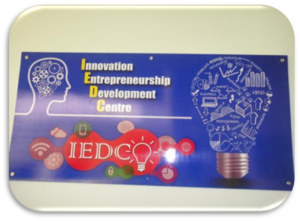 .  A total space of 1700 sq. ft has been allocated for IEDC. The space provides houses training facility, lab facility including High end Computers, Laptops, Scanner, Printers, IEDC Faculty rooms and Conference rooms.Dedicated team of faculty with PhD and three advisory faculty members works for IEDC. The main aim of this program is to drive the students towards innovation and entrepreneurship. It conducts workshops and programs to identify the students with special talents and provides effective tools to nurture their talent. It encourages the like minded to form teams and come up with the project ideas. Those ideas that are interesting are funded by the IEDC cell.
         Students are also made part of professional societies like Institution of Electronics and Telecommunication Engineers (IETE) and Computer Society of India (CSI). College management  organizes various events under these professional societies to enhance the technical skills of the students.
        Technical Entrepreneurship Program is also being implemented in this college. Under this program selected set of students are trained in the area of Entrepreneurship and it also nurtures their financial management skills.
Encouraging faculty innovation and entrepreneurship
---
                         The college doesn't leave any thread untied that unites the bond between students and entrepreneurship. The major thread in this is to train the faculty towards Entrepreneurship, so that they in turn motivate the students towards innovation and creativity. S v college is the nodal centre for APSSDC.  EPICS programme was conducted for teachers in the month of july, 2017 . In this  through online courses, teachers were trained in entrepreneurial skills.  
                                 The recent initiatives in our college to enhance Innovation among teachers is the program called 'Indraprastha' conducted every thursday. In this all the faculty are divided into groups and are alloted with some tasks. This is improving a sense of oneness, Team management skills and communication skills among teachers.
University technology transfer function
---
                                  To share the knowledge they acquired either by traditional and practical learning on a common platform Sri Venkateswara College of Engineering provides a special cell named Innovation and Entrepreneurship Development Cell (IEDC). Management of SVCE provides funds to help the students to the core and encourage students' creative ideas and promote their budding projects as startups. To boost up the students and their ideas management and faculty provides them the best  upliftment.                     
Facilitating university-industry collaboration
---
                          Management of SVCE takes intensive care of building effective relations between institution and industries. For students, to have broader scope of their future workplaces (industries), svce signed up  MoUS' with esteemed industries. In a course of minimum of 2-3 months all the final year students of SVCE attend industrial visit and internship to enhance their practical knowledge, industrial application and find their desired job. Some of the MoUS' signed in the recent years includes the following industries:
              MoUS'        
1.     Sanaris Technologies
2.     EdGate Technologies
3.     Vi Micro Systems Private Limited
4.     SS Lab Equipments
5.     Pantech ProLabs India Pvt Ltd
6.     Andhra Pradesh Information Technology Association, Govt. of AP
7.     Andhra Pradesh State Skill Development Corporation, Govt. of AP.
8.     Bharat Sanchar Nigam Limited, Tirupati
9.     Roboquest India Tech Pvt Ltd.
10.   CISCO Solutions
11.   Origin Learning Solutions Private Ltd
12.   Pinnacle Softek India Ltd
13.   CMC Center
14.   Valika Electronics
15.   Amara Raja Batteries Limited
16.   Sun Seas Tech
Engaging with regional and local economic development efforts
---
                    " We make a living by what we get, but we make a life by what we give". SV colleges follows this principle. The college adopted a village  named Venkatapuram,Venkatapuram Panchayat, Renigunta Mandal, Chittoor District. The volunteers from college yearly conducts many awareness programs in the college.
                  SV colleges also has an NSS unit. Under which the college conducts many awareness programs. Blood donation camps are yearly conducted in the college by SV medical college. Others programs under NSS for the year 2016-2017 includes Shramadhan, books and fruits distribution to students in M.P.P. school students, Azadi 70- Yaad karo Kurbani ( Freedom Fortnight), Swachhta Pakhwada, Eradication of menace of mosquitoes, Awareness program on skin and hair care, Global handwashing day, Cashless transactions, Heartfulness Meditation Workshop, National Women's parliament rally, NSS special camp for a week which includes environment study, Swachh bharat, literacy awareness program, awareness program on payment modes, health hygiene camp,n Rural Self employment awareness program and play environment for Z.P school students.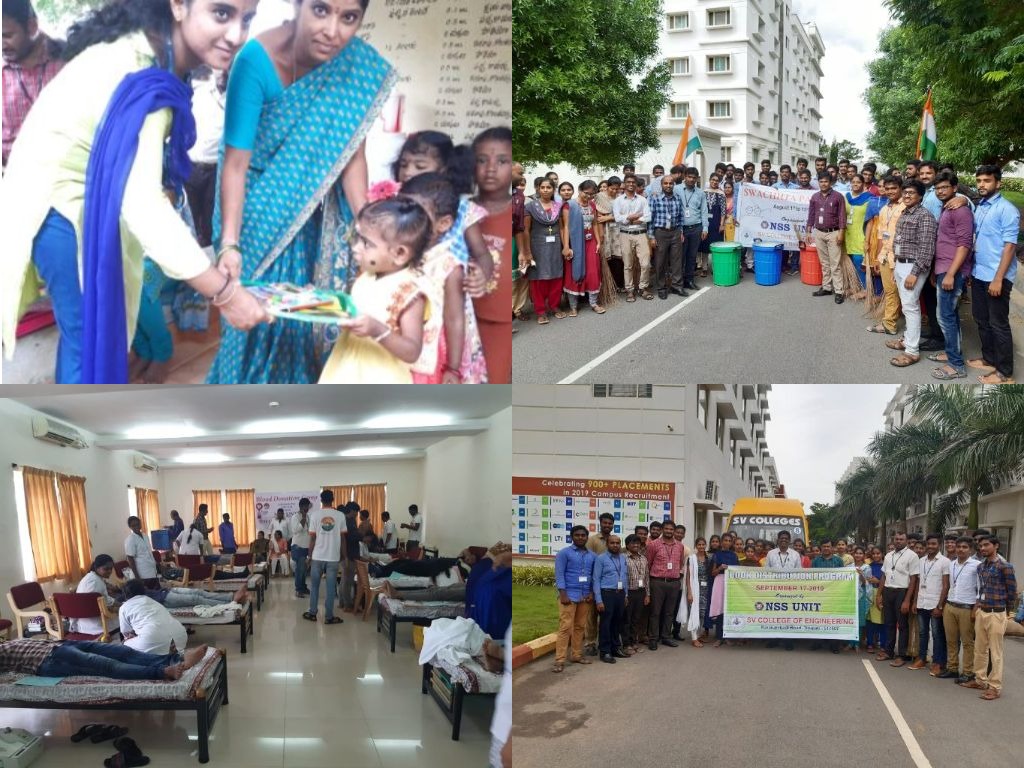 RELATED LINKS:

FELLOWS 2017 FALL
FELLOWS 2018 SPRING

FELLOWS 2018 Fall
FELLOWS 2019 Fall
LANDSCAPE CANVAS LINK:



https://docs.google.com/spreadsheets/d/1NF3dZYKt7Yog71p8DAGos1OsCjwvUZiqJpBpQqovRl8/edit#gid=0
---
---