Fellow:Abdul Wadood Shaik
Jump to navigation
Jump to search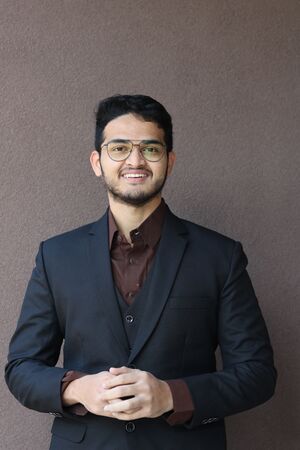 Name

Abdul Wadood Shaik

School (Cohort)

Sri Venkateswara College of Engineering (2020 cohort)

Majoring in

Master Of Science in Information Technology and Management

Country

India

Email
Bio
Abdul Wadood is pursuing a master's in Information Technology and Management at the University of Texas at Dallas, Richardson, Texas, USA from the year Jan 2023 Spring Intake.
He is a Learner, Fighter, and Leader.
He is always excited about his future. He wants to Achieve the Highest point in his Life. From his childhood, he always wants to become an entrepreneur. His dream is to build a startup.
He always loves living in the Moment and Capturing it in his memories. He would love to say, "Be Like a Camera, Focus on What You Need and Blur the Rest".
He completed his Internship at Cognizant for 6 Months while he pursued his Bachelor's in Information Technology from Sri Venkateswara College of Engineering.
He motivates himself "Life is a Lesson, Today is the Test, and You are the answer".
He Easily Connects with New People without any Issues. He always created a friendly and smiling environment in the surroundings. He is a Born Leader.
Achievements
When He is in School He was Black Belt Champion and Silver Medal Holder across India in the National Level Karate Championship.
He is an Overall Campus Coordinator For Rent Duniya Which is a Start Up Company By College Seniors.
He is also a Technical Team Lead For College Campus Radio and Department Coordinator For College Events.
He has Certifications in Various Events and Workshop in his Undergraduate.
E.g.: Student Entrepreneurship, Cyber Security, IoT, and Department Fests.
He has completed certification in Google Data Analytics, and Marketing Analytics from the University of Virginia etc.
Social media profiles
EMAIL: abdulwadoodshk@gmail.com
PHONE: +919652465760
FACEBOOK: https://www.facebook.com/profile.php?id=100009157795504
INSTAGRAM: https://www.instagram.com/_abdul_wadood__/
SNAPCHAT: sabdul_wadood
LINKEDIN: https://www.linkedin.com/in/abdul-wadood-shaik/
TWITTER : https://twitter.com/ShaikWadood
Related Links
University Innovation Fellows
FELLOWS 2017 Fall 

FELLOWS 2018 SPRING 

FELLOWS 2018 Fall 

FELLOWS 2019 Fall 
FELLOWS 2020 Fall 
---
---