Fellow:Soumya Chowdary Daruru
Jump to navigation
Jump to search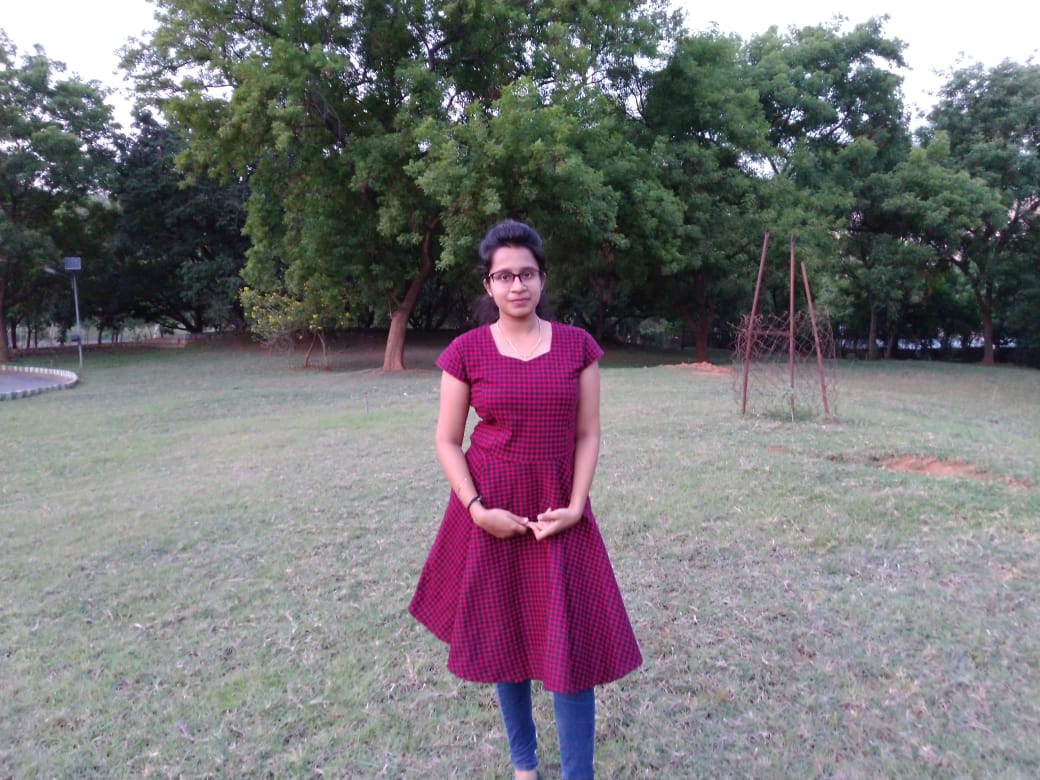 Soumya Chowdary Daruru is an undergraduate at the school Sri Venkateswara College of Engineering, Tirupati. Her interest in working with computers made her choose the stream Computer Science and Engineering at her school.
She is always driven by "Everyone you will ever meet knows something you don't."-which helped her to be a fervent learner form her childhood. She loves a fully alive learning.
The habit she inculcated as a child and continues it yet and hereafter is to always "smile". This attitude of her creates and invokes the feel of positiveness in the people around her.
She is an active participant not only inside the classroom but also a fireball outside the classroom too. She began to fortify her skills from her preschool both in academics and non academics and came up with excellence in both. She says,"My experience in participation made me sense the real importance of participation. Participation is a key for one to acquire lots of knowledge as one can come across and can interact with many wonderful minds in the events of participation."
She is uniquely identifiable for: "Making mistakes is something everyone does, learning from them is not."- this makes her a wise personality. Also this is the strategy she follows for her success in life.
"It's always possible to overcome a tough situation throughout of the box thinking, and not give in to the only options you think you have to pick from." This is her kind of approaching to a problem which helped her to emerge as a better programmer and designer being a computer science student.
She wants to develop a fully alive environment in learning at her school, thus helping her peers in identifying what they are really good at and capable of. She wants to build a platform where everyone one can grow along with others which helps to address various global challenges through innovations and make the world a better place.
You can reach her anytime at
LinkedIn:
https://www.linkedin.com/in/soumya-chowdary-daruru-050096170
GMail:
darurusoumyachowdary@gmail.com
Related Links:
Team Members:

Fall- 2018:

Spring- 2018:

Fall- 2017:
---
---