School:University of North Florida
Jump to navigation
Jump to search
The University of North Florida

The University of North Florida (UNF) is a nationally ranked university located in the scenic Northeastern Florida city of Jacksonville. Composed of six colleges of distinction, the University currently has an enrollment of nearly 17,000 students and employs more than 500 full-time faculty as well as over 1,000 staff members.
Promoting Student Innovation and Entrepreneurship
UNF is an emerging center for entrepreneurship in Jacksonville, and in Northeast Florida. UNF's Coggin College of Business is primarily responsible for the increased emphasis on entrepreneurship and innovation. Most recently, after a $1 million dollar donation, UNF created the Center for Entrepreneurship and Innovation.
The
UNF Center for Entrepreneurship and Innovation
(CEI) is open to 15 start-up companies per year where entrepreneurs undergo a year-long development program at the 13,000-square-foot living, learning lab, located in the center of downtown Jacksonville in the Barnett National Bank Building. The CEI is a space available to any students in business, engineering, health, education, and arts and sciences, providing access to necessary services and living-learning lab space to help foster start-up growth. Some of the provided resources include developing business plans, finding student interns for support, professional advising, and networking. Involved entrepreneurs are also able to propose their ideas to a local panel of experts who have applied to support UNF's CEI. In 2022, the CEI sponsored events such as the Innovation Challenge Week sponsored by
Crowley
and
Community First
and the
Swisher Growth Pitch Competition
which specifically helps minority entrepreneurs.
The Coggin College of Business also offers a minor in entrepreneurship that all students have the opportunity to partake in. The minor itself is predominantly business-oriented but does offer courses that teach creativity and design thinking. This minor coincides with the 200 registered student organizations on campus, one of which is the Entrepreneurs, Creators, and Innovators club. In addition, UNF offers courses such as GEB4942: Entrepreneurial Internship, which stimulates innovation and allows students to gain real-world experiences in entrepreneurial business. Other courses such as MAN4294: Creativity and Innovation in the Workplace, teach students how to have a creative mindset when exploring different possibilities in complex and uncertain environments. There may be an opportunity to expand the number of clubs or students involved with social innovation because the UNF Student Government, which has an annual budget of roughly $4.5 million dollars, just announced the creation of a new Student Involvement Center.
The Office of Research and Sponsored Programs is one of the ways UNF encourages student innovation and entrepreneurship through funding a variety of different research-based projects. The final way that UNF encourages student innovation and entrepreneurship are through Transformational learning opportunities (TLOs). TLOs may take a myriad of forms that include study abroad experiences, service-learning experiences, research/directed independent study experiences with a faculty member, and leadership experiences.
Encouraging Faculty Innovation and Entrepreneurship: 
The University of North Florida does not offer a tremendous amount of resources for faculty interested in entrepreneurship and innovation. The Office of Faculty Enhancement hosts the Teaching Innovation Institute every summer. The institute focuses on redesigning an existing course of developing a new course while involving innovative instructional strategies. The interdisciplinary focus of the institute allows for all faculty and department teams to participate, underlining the opportunity for innovation and entrepreneurship to become a university-wide point of focus. 
UNF also has an Office for Research & Sponsored Programs (ORSP) which assists faculty in complying with university, federal, state, and funding agency guidelines, rules, and regulations during budget preparation when determining costs applicable to grants, contracts, and other agreements. If a faculty member would like to involve a student, or students, with their research, students are eligible to apply for an undergraduate research grant through the Office of Undergraduate Research (OUR). Students can receive up to $3,500 in funding towards research-related expenses. 
UNF also offers a Faculty Scholarship Development Grant sponsored by Academic Affairs to help support research, scholarship, and creative activities generated by faculty. The grant are seen as seed funding for developing, publishing and writing new research, and experimenting with new forms of creative expression. Academic Affairs offers $7500 per funded individual, or $10,000 each for up to three faculty members working together on selected multidisciplinary projects. This money goes towards travel, materials, student assistance, or other expenses related to project activities.
Another program that UNF offers to support its faculty body is Faculty Development Fellows Program.  This Program is a collaboration between faculty holding specific interests and expertise and the Office of Faculty Enhancement with the goal of providing professional development opportunities for faculty across campus. These opportunities include designing and presenting forums or workshops on current topics, supporting faculty development initiatives, as well as organizing faculty development materials related to teaching and learning, and serving as facilitators during faculty development summer institutes.
Actively Supporting the University Technology Transfer Function: 
UNF views technology transfer as an aspect of community engagement, a value that is highly rooted in the history of this university. Through the Office of Research & Sponsored Programs (ORSP), and the amazing work by John Kantner, Cheresa Boston, Rosalyn Gilbert, and the rest of the staff, there is a good foundation for ideas to move into something bigger. UNF's Intellectual property is normally transferred to the private sector, after the right procedures are taken into place that will allow corporations to develop new or updated services with the common goal of enhancing the community and it's quality of life. Through marketing and licensing activities, ORSP brings technology forward to public use and for the benefit of the inventor, the University, and the community. Income is generated for both the inventor and the University through licensing agreements, and ORSP encourages agreements with local and regional companies. ORSP and the Center for Entrepreneurship and Innovation have been working in conjunction with to advance idea development and technology transfers. A successful transfer from a university almost always requires a partnership with a private sector, which makes this a very exciting partnership for all parties.
This relationship between university and private sectors can also go the other way where a company takes advantage of the research and development (R&D) Collaboration that UNF has to offer. R&D collaboration allows for a partnership that comes full circle by gaining the ability to use the universities research and capabilities to add to a product or service that could go out to help the community in a multitude of ways. All research and partnerships are conducted under appropriate and approved on agreements to protect the rights of all parties involved.
A successful transfer from a university almost always requires a partnership with a private sector, while a corporation can gain assistance in improving and tailoring a product to Jacksonville, which makes this a very exciting partnership for all parties.
Facilitating University-Industry Collaboration: 
In recent years, UNF has continued to expand and further develop relationships with external organizations and corporations. For example, the Center for Entrepreneurship and Innovation has partnered with the Life Sciences Incubator at Mayo Clinic, Beaver Street Enterprise, PS27 Ventures, Source Fuse, The Jim Moran Institute, and the Jacksonville Chamber of Commerce's Center for Entrepreneurial Growth. In addition, four of the 15 ideas selected by the incubator this year relate to the healthcare and technology industries. This is incredibly important because Baptist Health, Florida Blue, and the Mayo Clinic are three of the largest employers in Jacksonville.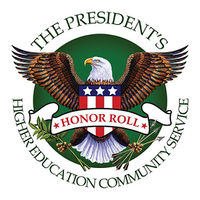 Another major aspect of developing private-public relationships is UNF's continued dedication to earning the Carnegie Foundation "Community Engagement" designation. The University has established numerous public outreach and community partnerships that include the Osher Lifelong Learning Institute, HandsOn Jacksonville, Public Opinion Research Lab, Small Business Development Center, Center for Community Initiatives, Volunteers in Medicine, and the Blue Cross Blue Shield Center for Ethics, Public Policy, and the Professions. These community partnerships allow faculty members, and dedicated student assistants, to utilize their disciplinary expertise to produce "applied scholarship" that directly addresses an array of regional concerns. 
The Andrew A. Robinson School of Communication's initiative called
Campaigns
is a great example of the university's dedication to facilitating industry collaboration. Senior students on the Public Relations major track design and carry out a full scale PR campaign for a local Jacksonville non-profit. This allows UNF students to gain experience working with a client and gain hard skills for their resumes but also gives back to the community.
Engaging With Regional and Local Economic Development Efforts: 

The University of North Florida has an annual economic impact of nearly $1 billion on the regional economy. Despite this general impact, the university is committed to contributing to the growth of the regional economy through specialized initiatives, institutes/centers, and programs. One of the University's largest center is The Florida Small Business Development Center at the University of North Florida (SBDC). With funding from the U.S. Small Business Administration, the University of North Florida, the City of Jacksonville, the Clay County Chamber of Commerce, Marion County, Nassau County, St. Johns County, Putnam County, Suwannee County and other public and private sector sources, the Florida SBDC at UNF is able to provide its management assistance services at little or no charge to the client. SBDC programs deliver up-to-date management advice, training and information to help business owners make sound decisions and to assist potential owners in getting started on the right foot. For every federal dollar invested in the SBDC program, nearly $10 is returned in the form of tax revenue.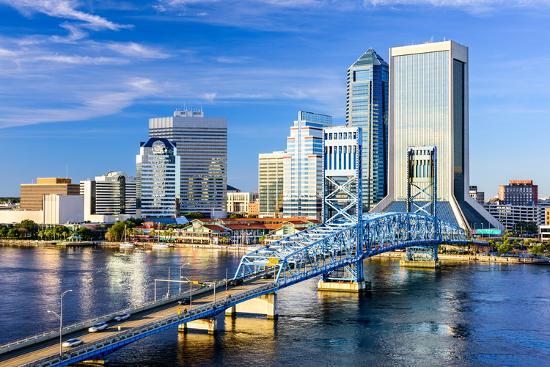 UNF has now created an entire cycle of support for aspiring innovators by offering courses on entrepreneurship, to the new Center for Entrepreneurship and Innovation for start-ups, to the SBDC for growing small businesses. Together, these resources will allow the university and local community to continue to grow. The Northeast Florida Coastal Research and Education Corridor is a regional connection that allows students, faculty, and visitors alike the opportunity to learn about their coastal ecosystems through seminars, conducting research, field studies, etc.
With a sponsorship from Enterprise Rent-A-Car, the university has constructed the Coggin Executive Mentor Program. This program is designed to enhance the classroom experience by linking students with leading executives for one-on-one mentoring. Mentors share career advice and valuable insight into the transition from college to work. Students build career networks and develop skills to become better professionals and leaders.
A similar but different program, Community Alliance for Student Success (CASS), is a program and community that was created to serve traditionally underrepresented students. Students are paired with experienced minority members, including industry leaders and local business owners to learn about job opportunities and network in Jacksonville.
UNF MedNexus has a medical technology innovation lab that promotes students to work side by side with researchers and MedNexus partners. Students will be working with the MedNexus healthcare workers to detect cancer proteins in tissues before tumor formation and to detect other serious diseases early. The lab has a Mass Spectrometer microscope and a 3D Biomedical Print Lab. https://www.unf.edu/UNFmednexus/
A regional source that UNF interacts with in order to provide a financial opportunity to students is Bright Futures, which is a merit- and service-based scholarship awarded to students by the state of Florida for their academic achievement and community involvement during their high school years. UNF also recognizes that financial assistance is one of the biggest barriers to students completing a four-year degree and offers Competitive and Decentralized Scholarships promoted through their Student Government.
Additionally, through Handshake, the official career and internship platform of UNF, and Career Services, students can browse internships and jobs to connect with opportunities online. This can be done generally or sorted into opportunities within your field/ major/ college. Handshake can also be used for networking and professional development.
---
---