School:University of Maryland College Park
Jump to navigation
Jump to search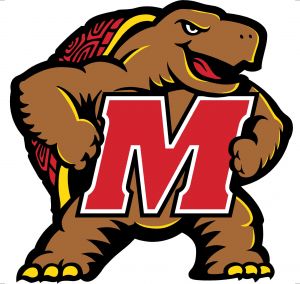 Introduction
The University of Maryland was founded in 1856 as a land grant institution and the state's flagship public research university. The University of Maryland, College Park is the largest institution in the University System of Maryland. As of Fall 2013, the University's undergraduate enrollment was 26,487 and its graduate enrollment totaled 10,500 students. The university offers over 100 undergraduate majors and 120 graduate degrees. The University has strong ties to its region in the greater Washington Metropolitan area, including strong research partnerships with the federal government.
In Princeton Review's 2014 rankings for the Top 50 Entrepreneurship colleges and business schools, University of Maryland ranked #15 for undergraduate and #16 for graduate schools.
President Wallace D. Loh has committed to support the growth of S.T.E.M. majors, and Innovation and Entrepreneurship. There is clearly momentum to increase the number of start-up companies that emerge from the support of the University's educational and research-oriented atmosphere. As this process unfolds, the University of Maryland's entrepreneurial ecosystem provides a myriad of programs to expose students to the skill sets needed to create and pursue innovative and entrepreneurial ventures.
Student Innovation and Entrepreneurship
Centers
Academy for Innovation and Entrepreneurship
Dingman Center for Entrepreneurship (R.H. Smith School of Business)
Center for Social Value Creation (R.H. Smith School of Business)
MTECH - Maryland Technology Enterprise Institute (A.J. Clark School of Engineering)
National Center for Smart Growth (School of Architecture, Planning and Preservation)
Formal programs
Certificate in Innovation Management
Graduate Certificate in Engineering-Technology Ventures and Innovation
Minor in Technology Entrepreneurship
"Fearless Founders" program (The Dingman Center for Entrepreneurship) 
Courses
Courses in Entrepreneurship and Innovation are mainly offered in the college of Engineering and the school of business, though some introductory courses are also available for undergraduates in their freshman or sophomore year. In early 2013, President Loh announced the start of the new Academy of Innovation and Entrepreneurship which has worked to create mores courses in Innovation and Entrepreneurship for students of all majors.
As of Fall 2014, The University of Maryland, College Park offers the following courses in entrepreneurship to undergraduate students:
ANSC236: Equine Business Management
AREC306: Farm Management and Sustainable Food Production
ARHU439J: Social Activism and Popular Culture
ENGL398B: Writing for Social Entrepreneurship
ENGL398N: Writing for Non-Profit Organizations
CMSC498E: Technology for CS Start-ups
CHEM498E: Entrepreneurship in Chemical and Life Sciences
ENES140: Foundations in Entrepreneurship 
ENES141: Introduction to High-Tech Product Development & Marketing  
ENES142: Introduction to Innovative Thinking & Creativity
ENES143: Communication Essentials for Entrepreneurs
HEIP100: Entrepreneurship & Innovation Colloquium
HEIP143: Foundations in Entrepreneurship & Innovation
HEIP144: Contemporary Issues in Entrepreneurship & Innovation 
ENES210: Entrepreneurial Opportunity Analysis & Decision-Making
HEIP240: Exploring International Entrepreneurship & Innovation 
HEIP241: Social Entrepreneurship Practicum 
ENES460: Fundamentals of Technology Start-Up Ventures
ENES461: Advanced Entrepreneurial Opportunity Analysis in Technology Ventures
ENES462: Marketing High-Technology Products & Innovations
ENES463: Strategies for Managing Innovation
ENES464: International Entrepreneurship & Innovation
ENES465: Entrepreneurial Design Thinking
ENES498: Special Topics in Entrepreneurship 
CHEM498E:  Entrepreneurship in Chemical and Life Sciences 
ENES498P: Corporate Technology Ventures 
JOUR455: Media Entrepreneurship
PUAF359I: Investing and Leading Social Change: The Art and Science of Philanthropy
LARC471: Capstone Studio: Community Design
ARCH403: Architecture Studio IV
Living Learning Programs
These programs provide undergraduates with a linked residential and academic experience. It allows students to make connections with faculty and students with similar academic interests outside of the classroom while engaging them in applied learning opportunities.
The nation's first living learning entrepreneurship program is the Hinman CEOs. Other living learning programs pertaining to innovation and/or entrepreneurship include: Digital Cultures and Creativity, Entrepreneurship and Innovation (EIP), Integrated Life Sciences, ACES Cybersecurity, Flexus: Women in Engineering, Virtus: Men in Engineering, Gemstone, and CIVICUS.
Extra Curricular Programs
Innovation Fridays are open to all students regardless of their field of study and are an opportunity to share their ideas with and receive valuable feedback from experienced entrepreneurs.
University of Maryland Technology Startup Bootcamp Annual intensive, one-day workshop and networking event on how to launch tech ventures
Entrepreneur Office Hours Free, open office hours for UM students, faculty, staff, and regional entrepreneurs with tech-based startups or ideas
30 Days of EnTERPreneurship – Within the past few years, the month of April at the University of Maryland has become a month to highlight the innovation that has occurred throughout the campus. The campus becomes filled with examples of ideation and implementation through a series of workshops, competitions and showcases.
Mpact Week
Competitions
Student-led Groups
mDIL – Maryland Design Impact Lab is a trans-disciplinary student collaborative which leverages the power of diverse expertise colliding in innovative settings to use design-thinking to take ideas to implementation in order to create impact at multiple scales.
Startup Shell - student-run nonprofit, startup incubator and coworking space for students of any level (undergraduate through PhD).
Bitcamp - 750+ student hackathon (part of Major League Hacking)
Entrepreneurship Connector- student group that promotes "hands on" entrepreneurship through networking events, an internship program, and by providing free consulting services to undergraduate student start-ups
Innovation Spaces
Tech Entrepreneur Research and Prototyping (TERP) Startup Laboratory
Startup Shell fabrication lab and hackerspace
Terrapin Hackers (Collider is their makerspace)
"The Garage" (Academy of Innovation and Entrepreneurship)
"The Ideation Room" (Academy of Innovation and Entrepreneurship)
Faculty Innovation and Entrepreneurship
Research Centers
University of Maryland is home to over 250 research centers. 
University Technology Transfer Function
The University of Maryland has recently integrated their technology commercialization operations with the University of Maryland, Baltimore in order to combine resources and expertise to yield more startups.
University-Industry Collaboration
SAIC (Science Applications International Corporation) Entrepreneurial Consulting Practicum

Incubators, with Wet Lab Space
Association For Entrepreneurial Science (AES)
Bio Innovation Center - UM Biopark
Frederick Innovative Technology Center @ Hood
Frederick Innovative Technology Center @ Monocracy
Germantown Innovation Center
Shady Grove Innovation Center
Technical Innovation Center
Technology Advancement Program (University of Maryland)

Incubators, No Wet Lab Space
Business and Technology Growth Center at University Town Center
Chesapeake Innovation Center
Embassy Business Complex
Emerging Technology Center - Canton
Emerging Technology Center - Johns Hopkins Eastern Baltimore
Garrett Information Enterprise Center
Higher Education and Applied Technology (HEAT) Center
Neotech Incubator • Prince George's County Technical Assistance Center
Rockville Innovation Center
Salisbury Airport Incubator
Silver Spring Innovation Center
Tawes Science/Technology Business Incubator
Towson University Business Globalization Center
Wheaton Business Innovation Center
White Oak Innovation Center
Regional and Local Economic Development Efforts

The University of Maryland leverage's its unique location and proximity to the nation's capital by forming strategic partnerships with the government as well as regional business networks in order to support the research and ventures of students and faculty.
DC I-Corps
Maryland Small Business & Technology Development Center (SBTDC Network)
Maryland Department of Business and Economic Development
Greater Baltimore Technology Council
Technology Council of Maryland
TEDCO
Maryland Entrepreneurs Resource List (MERL)
Maryland Business Incubation Association (MBIA)
National Business Incubation Association (NBIA)
Landscape Canvas
Entrepreneurship Atmosphere 
We currently rate the University of Maryland as a 9 out of 10 in reference the culture of I&E. The momentum is quickly spreading throughout the campus, however few student-run initiatives currently exist. Otherwise the University is on the fast track to creating widespread regional impact through its venture creation efforts.
Related Links
University of Maryland College Park Student Priorities
---
---