Priorities:University of Maryland College Park Student Priorities
Jump to navigation
Jump to search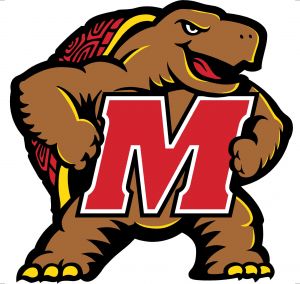 The UMD Manifesto
Innovation and entrepreneurship start with empowered students. How might we create this "culture" of innovation and entrepreneurship?
1. Make it about passion, not start-ups.
Starting a venture is a result of an entrepreneur having the passion and initiative to create something out of nothing. The key to having people start companies is not having the push to start them, but to have passionate people pursue their interest and starting a company may just be an outlet for that passion.
2. Make it accessible to all majors, all backgrounds, etc.
It is imperative to make I&E initiatives as completely interdisciplinary as possible. While traditionally resources are directed to business or engineering students, there is a great sacrifice is the exclusion of other majors. The true breadth of innovation can never be known unless the resources and mentorship is available for people from backgrounds as diverse as their ideas.
3. Make I&E sexy.
Something we noticed from comparing I&E programs and taking a more comprehensive at the Stanford d.school innovation programs, we noticed the true feat in getting students into I&E is getting them excited about it. In a world of quick fads with increasingly greater focus on aesthetics, in order for a movement to catch on, it must be appealing in a greater sense. There has to be a brand. People want to follow, join, and create the movement. We don't want to have to build the entire movement on campus, we want to empower others to create their own. In order to do this, we we need to I&E appealing to college students. At the moment we are thinking of accomplishing this task through creativity and spontaneity. Students will follow something new and different. We will create videos documenting college entrepreneurs, Fearless ideas courses and other resources on campus. If you can live it through your computer, you will be more likely to be a part of it in real life.
4. Make it real-world.
Too often students fall prey, as we all do, to going through the motions of life. School, class, and most importantly learning may be routine for many students. There are certain checkboxes you have to check off to get to the next step. In order to combat this redundant feeling when doing schoolwork, we need to have real world applications of the lessons learned in the classroom. When students see what they're doing in class can actually be applied to something in order to create a real-world effect, they will be able to change the way they think about education. Instead of having class be about passing tests, it can be about learning skills and tools to help take on the world at large.
5. Make it student-driven.
Students must drive the movement. Without having the target market at the center of the programs and initiatives created, we will run the risk of having misplaced resources which would be worse because the people putting the initiatives on would be seen as disconnected.
6. Make it clear why this is important.
Why do people want I&E to be as big as it is? Why should students care? There must be a clear dialogue between the university and students. Clarifying intentions will allow people to be more open to the idea and make it their own.
We plan on tracking the history of the I&E movement here at Maryland, dating back to Kevin Plank, Sergey Brin, and beyond. It's important we are able to keep the pulse of campus, but also, it's important that we allow student to show off their work. We can do this by creating a "Terpfolio" that showcases all of the great projects (big, and small) that make UMD students proud to be in this environment.
7. Make it fun! (But seriously, make it fun)
I&E can be scary, sometimes. It's daunting to consider the complexities associated with a campus of innovators, but at the end of the day, we feel I&E is a great way to make higher education more engaging and fun. It's not about getting students to create start-ups;it's about getting students to create.
How to make UMD I&E:



1. About passion, not start-ups.
 Tactic: TEDx Talks
Raise awareness among students that they, too, can be involved with I & E than by INSPIRING! "Ideas worth spreading"
2. Accessible to all.
Strategy: Raising Perception On-Campus for I & E Opportunities for All
4-year plan for Entrepreneurship & Innovation
This will highlight what we already have and what classes should be offered. We will work to identify and create more interdisciplinary, project-based courses on campus. This is the groundwork for the creation of an interdisciplinary, project-focused major in Entrepreneurship & Innovation.
Identify/create more public makerspaces on campus
Open to students of all majors, lowering the barrier to entry for prototyping an idea. Recent developments include the TAP Building's Rapid Prototyping Lab, the Mckeldin Library's Makerspace, and an initiative on LAUNCH UMD to build more accessible prototyping labs, regardless of level of ability or field of interest.
Central place to get all resources for entrepreneurship/innovation
We are currently adapting the Landscape Canvas, as well as working with key university officials from campus, to build a comprehensive entrepreneurship "map" that is interactive and intuitive. This will break down opportunities and resources on campus by type, topic, stage of your idea, etc.
Tactic: Design "Tent"
ACTIVATING CREATIVITY AND ENTREPRENEURSHIP THROUGH DESIGN 
Design Tent events are a chance for students to come together to "play under the same tent" and exchange ideas. Through collaboration that is dynamic, active, and fun, these events aim to generate new interests, raise awareness and energize participants to cross-pollinate ideas. The focus of the January 2014 Design Tent was to re-think our perception of garbage and use materials from local waste streams to design and build prototypes to test entrepreneurial ideas. The value of waste was repurposed into both a process and product that brought together (STEAM) students and exposed them to the innovation process through iterative making and fabrication.  
Team Leader(s):
Valerie Sherry and Natalya Dikanov with the help of mDIL and Linear Gallery members
Open Positions:
Contact design.impact.lab@gmail.com if interested in helping to sponsor, coordinate or participate in next Design tent event!
Milestones:
The first Design Tent event was co-hosted by [mDIL] Maryland Design Impact Lab and the Linear Gallery
The event was held as a two-day workshop January 22-23, 2014
Visiting Professionals and Facilitators included International firm, REFUNC and local firm Salvaging Creativity
Participants included: 50+ students
Disciplines involved: Over 16 different disciplines
A tremendous thank you to our Event Sponsors: Academy of Innovation and Entrepreneurship, Maryland School of Architecture, Planning and Preservation, the Architecture Department, The Kibel Gallery
A stopmotion video of some of the event work can be seen at the following link:
This first Design Tent and REFUNC Workshop was also featured in a student curated Linear Gallery exhibition called Transforming Waste
​Upcoming Events:

Next Design Tent will be co hosted by the [mDIL] Maryland Design Impact Lab, Rawlings Undergraduate Leadership Program and Books Breaking Borders Innovation Team. 

I

'NTERDISCIPLINARY PLAY THROUGH MAKING.'​
| | | |
| --- | --- | --- |
| About Passion, Not Start ups | Yes | No |
| Accessible to All | Yes | No |
| Sexy | Yes | No |
| Real World | Yes | No |
| Student Driven | Yes | No |
| Relevant and Important to students | Yes | No |
| Fun | Yes | No |
3. Sexy.



Demo Day
This would be an annual Demo Day for all student startups and projects, similar to Y Combinator's Demo Day.
4. Real world.



Strategy: Create the Platform for Applied Learning & ACTION
Tactic: maryland Design Impact Lab [mDIL]
Maryland Design Impact Lab [mDIL] is a cross-disciplinary collaborative focused on leveraging the diverse expertise of students and using design-thinking methods to create social change at multiple scales. This student led organization was founded in Fall 2013 and hosted the first "Design Tent" in January 2014. Moving forward, mDIL will host Design Tents throughout each semester at the University of Maryland, College Park. 
School is a time to test, create, experiment and take initiative. [mDIL] attracts students interested in social change facilitated by designing, making, building, prototyping, and entrepreneurship. The organization strives for an environment that fosters creative thinking through design and is open to undergraduate and graduate students from all disciplines and years ranging from freshman to Doctoral candidates. 
Who can qualify for membership: ANY University of Maryland student.
Member candidate qualities: Commitment, curiosity, and critical thinking! It is not only exciting to be activated, as students, to generate ideas, now you have a chance to put those ideas into action, to implement and thereby create impact by following through with an idea and by working with local and global communities to design for users in mind.
Team Leader: Valerie Sherry
Contact Information: design.impact.lab@gmail.com
Milestones:

Held first "Design Tent" event in January 2014
Working local communities and organizations such as Boys and Girls Club of Greater Washington DC and Strive DC to design for positive social impact. 
| | | |
| --- | --- | --- |
| About Passion, Not Start Ups | Yes | No |
| Accessible for All | Yes | No |
| Sexy | Yes | No |
| Real World | Yes | No |
| Student Driven | Yes | No |
| Relevant and Important for Students | Yes | No |
| Fun | Yes | No |

Tactic: Winter Term Interdisciplinary EdxIE Applied Course (Engineering, Design Thinking x Innovation Entrepreneurship)
For-credit course and program sparks interest amongst students who may not have the time to "be involved" with entrepreneurship and design thinking during their regular semester.
Allows students opportunity to gain a design thinking and entrepreneurial mindset and skillset through applied learning.
Structure of the 15 day course oriented towards design idea incubation, prototypingfabrication and pitching your idea to experienced entrepreneurs for guidance.
Team Leader: Open Position
5. Student-driven.



Startup Shell
Startup Shell is a student-driven and student-run nonprofit. It's a startup incubator and coworking space - students run the incubator, maintain the space and membership, design its expansion plan, and more.
6. Relevant and important to students.
Tactic: Space Finder/Creater
Maker spaces should and could be available for ALL students! Think of the invention and spark that could happen if we as students knew physical spaces where we could go to test our new ideas.
Program leverages existing resources and spaces, provide assistance for finding or making physical space for new startups.
Students search through online platform and mobile app that connects individual students and student groups with available immediate, temporary, short and long-term spaces.
Program task team would document network of spaces on campus and their availability
Interface: map interface on the system. If no space exists, students can contact mDIL (Maryland Design Impact Lab) and request a task team to design a temporary flex-space.
Team Leader: Open Position
Milestones:

Reach out to University leaders to form a faculty advisory team for this effort
Create strategic plan for implementation
Map and categorize existing resources as well as potential physical spaces on campus
Tie resource data to website and mobile app interface
Raise Awareness among student body about the tool and its inclusivity!
7. Fun!
Resource Synopsis
Institutional Look: The University of Maryland, College Park has a wealth of Innovation and Entrepreneurship resources for students and faculty. The University promotes I&E on campus primarily through course and program offerings in the Smith School of Business, the Dingman Center for Entrepreneurship, M.TECH within the Clark School of Engineering and most recently with the launch of the Academy of Innovation and Entrepreneurship. 
Lifestyle Look: Living Learning Communities offer University of Maryland undergraduates the opportunity to live and surround themselves with academically like-minded faculty and students.
Regional Look: University of Maryland, College Park is a regional force for innovation. Our proximity to federal agencies and the nation's capital allow for strategic partnerships to be formed and high level facilities to be accessible for research and incubation purposes. If you have a start up or a venture and you are in need of funding, tech transfer, high level incubation space or business mentors, the University can bolster your process through its resources, partnerships and connection to the region.
Current Gaps: A gap exists in the access for students of all disciplines to apply their skills as entrepreneurs and innovators regardless of whether they come from STEM backgrounds. We hope to increase the cross pollination of ideas and expertise from different disciplines and to empower all students to be innovators.
The UMD future: the TIME IS NOW. Let's get started on building a better I&E Ecosystem at the University of Maryland.
Student Charge: Use the resources at hand or create the ones that don't exist. Be a part of this movement and let the spirit of innovation and entrepreneurship ignite inspiration in you as your ideas collide with others at the university to create change!
Overview of University of Maryland, College Park Campus Ecosystem
Other
The future is bright for the University of Maryland as a leader in Technology, Entrepreneurship, Design and Innovation. Be a catalyst for this movement and push it forward. Maximize your use of the resources available at your university today and create the resources that it lacks!
For questions, comments or suggestions, please email:
atin707@gmail.com
meenuksingh92@gmail.com
valeriesherry3@gmail.com
Related Links
University of Maryland College Park
---
---