School:Srinivasa Ramanujan Institute of Technology
Jump to navigation
Jump to search
Overview:
SRIT,situated at the outskrits of Rotarypuram village,BK Samudram Mandal in the district of Anantapuram is the brain child of the society.It is a non profitable organisation which aims on imparting quality technical education.The college was established in the year 2008.It has been approved by the AICTE,New Delhi and is affliated to JNTU anantapuram.Its main vission is to become a premier education institution in India offering the best teaching and learningb environment for our students that will enable them become complete individuals with professional compitency,Human touch,Ethical values,Service moto,and a strong sense of responsibility towards Environment and sociey atlarge.
Promoting Student Innovation and entreprenuership:
SRIT  mainly concentrates on the inspiration ,motivation classes to develop the students in terms of thinking innovatively.It mainly focuses on chanellising the knowledge and the energy of youth towards becoming active partner in the economic development process and to create awareness on ENTREPRENUERSHIP amond young students.Its objective is to inculcate a culture of INNOVATIVE driven Entrerenuership and to facilate the development of ENTREPRENUREAL skill among students of Science and Technology.It contentrates to act as an institutional mechanism for proving various services including information to budding student ENTREPRENUERS.
Industrial Consultancy Services:
This is mainly to provide consultancy services to different industries and organisations.Its main aim is to identify consultancy services that can be under taken in each of the departments and to prepare a brochure indicating the various consultancy facilities available in different streams.
Industry Institute Interaction :
This is mainly to synchronize the quality of education in meting the current trends and needs of industry and to produce employable students i.e., Industry Ready Students and to create adequate facilitoes for upgrading knowledge of professional engineers and technologies to meet the growth and developmental needs of the current indutry and to integrate industrial training and other inputs to develop students and to share the experiance and expertise between institutes and industry for mutual benifits.And by arranging industrial visits ,internships for students and get lectures from industry experts.
Research And Decvelopment Cell:
It aims at identifying the potential areas of research in various disciplines of engineering and to form the faculty into various clusters bsed on their specialisation.And by preparing and submitting proposolsto research agencies for funding projects.
RELATED LINKS
Wiki Pages
Fall 2017 Cohort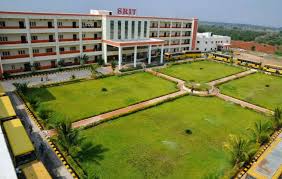 ---
---