School:Saint Louis University
Jump to navigation
Jump to search
Saint Louis University
Campus Overview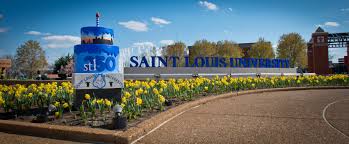 Saint Louis University is a Catholic, Jesuit Institution With Campuses In St. Louis, Missouri and Madrid, Spain. Slu Values Academic Excellence, Life-Changing Research, Compassionate Health Care, And A Strong Commitment To Faith And Service. For 200 Years, The University Has Gone Beyond Teaching Facts And Figures, Encouraging Students To Form Ideas And Identities. Today, Slu Students Are Nearly 13,000 Strong, Seeking To Mold Their Lives Into Something Stronger. The University Has Invested Vast Resources To Advance Academic Programs And Enhance The Student Experience. Slu Also Is A Major Research Institution Where Premier Researchers Tackle Local And Global Challenges. And The University's Commitment To Community Service Has Earned It National Acclaim And Bolstered Its Status As A Character-Building College.In Slu's Classrooms, Ethics, Spirituality And Compassion Are Fundamental, No Matter What The Subject. More Than 80 Of Slu's Courses Integrate Service Into Academics. And This Spirit Pervades Campus; Slu Students, Faculty And Staff Provide More Than A Million Service Hours Each Year.
The Mission Of Saint Louis University Is The Pursuit Of Truth For The Greater Glory Of God And For The Service Of Humanity. The University Seeks Excellence In The Fulfillment Of Its Corporate Purposes Of Teaching, Research, Health Care And Service To The Community. It Is Dedicated To Leadership In The Continuing Quest For Understanding Of God's Creation And For The Discovery, Dissemination And Integration Of The Values, Knowledge And Skills Required To Transform Society In The Spirit Of The Gospels. As A Catholic, Jesuit University, This Pursuit Is Motivated By The Inspiration And Values Of The Judeo-Christian Tradition And Is Guided By The Spiritual And Intellectual Ideals Of The Society Of Jesus.
Business School

The John Cook School Of Business Has A Long-Standing History Of Creating Successful Business Leaders. As The Oldest Business School West Of The Mississippi River, In The Heart Of A Large Metropolitan Area, The School Offers Highly Ranked Business Programs And Is Well Connected And Respected In The Business Community.
College of Engineering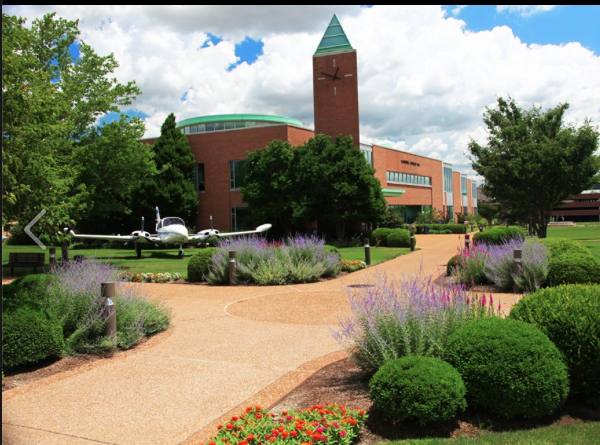 Saint Louis University's Parks College Of Engineering, Aviation And Technology Offers Aviation Degrees And Engineering Degree Programs That Enable Students To Study These Technical Disciplines In A Traditional University Setting. As The First Federally-Recognized Flight School, Parks College Has A Rich History Of Creating Well-Rounded Leaders In Aviation And Engineering Fields Such As Civil, Electrical, Computer, Mechanical, Biomedical And Aerospace.
Entrepreneurship Center
http://universityinnovation.org/images/6/67/SLU_E.jpeg
The Goal Of Saint Louis University's Entrepreneurship Center Is To Help Entrepreneurs Combine Their Business Passion With The Planning Skills Taught In A World-Class Institution, To Produce High-Performing Organizations. Our Mission Is: To Deliver And Develop World-Class Entrepreneurship Education For All.Students are made to exercise their minds and creativity, just as they would with their bodies. they help the ability to work with people who are different from me, and it helps in discussion, commercializing advances in science and engineering for social benefit.
The Center for Entrepreneurship connects entrepreneurs through networking, peer mentoring and other resources to help develop a successful business. We sponsor the following networking and mentoring programs:
Institute for Private Business (IPB)

Entrepreneurial Alumni Hall of Fame

Entrepreneurship Spotlight

Technology Transfer

iScholars

MedLaunch

SLU Law Entrepreneurship and Community Development Clinic

CMA Family Business Speaker Series

John Cook School of Business Student Clubs

SLU Entrepreneurship Club

Billicon Valley


Promoting Student Innovation and Entrepreneurship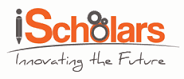 Innovation and Entrepreneurship is a key part of Parks College of Engineering. The KEEN Foundation has helped introduce the entrepreneurial mindset by encouraging the Weekly Innovation Challenges and by sponsoring the iScholars( Innovation Scholars) Program. The iScholars program, where students learn by leading, is funded by the Kern Family Foundation – Kern Entrepreneurial Engineering Network  (KEEN). The program promotes the entrepreneurial mindset learning across campus while engaging students in different roles and activities, such as: community outreach, innovation leadership, creative thinking and entrepreneurial projects.
Encouraging Faculty Innovation and Entrepreneurship



The faculty here at Saint Louis University does an excellent job of encouraging innovation and entrepreneurship within the classroom and around campus. Saint Louis University's engineering school is part of the KEEN network. The KEEN network focuses on encouraging entrepreneurship throughout the engineering curriculum. KEEN also sponsors a group called iScholars that focuses on product design and marketing throughout each school year. The head of mechanical and aerospace engineering is a big advocate of this program and incorporates many of the KEEN ideals into the programs. We have many other professors that have this same outlook on incorporating these values into class.
Actively Supporting the University Technology Transfer Function
Technology Transfer promotes and supports the research enterprise at the University by creating relationships with the private sector to develop, protect, transfer and commercialize research results for the public benefit.
Our university goals are to:
•Facilitate the transfer of University-developed research results to industry for commercialization through licensing or start-up company development
•Secure patent protection for the creative efforts of the University community
•Educate the university community on the latest topics and trends in intellectual property sector
Through our research we discovered our incubator space and startup venture space were T-Rex, CIC and Fredsparks. Our seed funding resource is Billiken angels network and our venture assistance is Rose.
Facilitating University-Industry Collaboration
Internship and co-op opportunities for students, to helping the industry with continuing education, to research collaboration, the college focuses on building industry relations. The college not only wants to work with connections in the surrounding St. Louis area, but also wants to work with industry worldwide to strengthen its programs. Collaborations and relationships with companies around the world to enhance their industry network. Faculty work on grants with industry organizations, alumni connect with the college and continuing education is growing, with recent courses in civil engineering offered.
Through our research we discovered the technology part and wet lab space which were CIC, Space Systems Lab and Tinkerlab. Our source for capital was Billiken Angels Network, Arch Grants Stadia Ventures. To help us in our mentor and advising we have Ken Harrold, Ken Harris and Dr. Doug Schwaab.
Engaging with Regional and Local Economic Development Efforts
Saint Louis University has many connections with surrounding incubators, accelerators, and centers that help startups. Here at Saint Louis, we have connections with an incubator called the CIC and they allow many of our student groups to come to their building and work there. We also have mentors from a design company called FredSparks. FredSparks has sent many of their employees to come and mentor design teams here at the engineering school. Besides these two companies that are involved with the school, we have many mentors that come help that come from all different backgrounds. In particular, Boeing does a great job of sending representatives to help students at Parks College of Engineering. All of these connections greatly benefit both the students and local companies in an economic sense.
Landscape Canvas



Landscape Canvas Spreadsheet
https://docs.google.com/spreadsheets/d/1f8ifeS041e8EFChPlEY_muYDT4giMIldItwqC-ILZqw/edit#gid=0
Landsacpe Canvas Presentation
https://docs.google.com/presentation/d/1kMCB_T3tatViiIk2_GwKdMrGxGFNCz5xq0trgCEeFm0/edit#slide=id.gded0dd295_2_14
Related Links
Saint Louis University
Saint Louis University Student Priorities
University Innovation Fellows
Spring 2018
William Ona http://universityinnovation.org/wiki/User:Ona
Spring 2016:
---
---