School:Clemson University
Jump to navigation
Jump to search

Promoting Student Innovation and Entrepreneurship
Student innovation at Clemson University starts with engaged learning and undergraduate research, which is combined in the Creative Inquiry Program.  This program has had immense success in inspiring students to get involved in design and innovation.  Engineering World Health (EWH), Clemson Engineers for Developing Countries (CEDC), and Engineers Without Borders (EWB) also have a large presence on the campus and motivate students to change the world through their ideas.
In addition to these national programs The DEN (Design and Entrepreneurship Network) has become influential on campus. The DEN has proven to be a valuable resources for students interested in Entrepreneurship by hosting events like 3 Day Startup and Startup Weekend.  Clemson's IDEAS (Innovation, Design and Entrepreneurship Among Students) and CUBS (Community for Undergraduate Business Students) Communities house students from a variety of disciplines with an interest in innovation and entrepreneurship. Students from across campus also have the opportunity to participate in competitions like the CECAS Spark Challenge and the Walter Hunter Business Plan Competition and Lecture Series Pitch Smackdown. These competitions encourage students to get involved in the I&E infrastructure both on campus and beyond.
Students in the Clemson Honors college have the opportunity to engage hands-on with design and entrepreneurship thorough the Dr. John DesJardins's Hands-On Design and Entrepreneurship course in the Dixon Fellows program. This course offers accepted honors students the opportunity to take an idea through the design process and then pitch it in the CECAS Spark Challenge. Over two semesters, students are introduced to the concept of design thinking and collaborate with one another to develop their ideas into tangible prototypes for the pitch competition.
Captivating innovation talks are held on campus twice a month. VoxNovo Talks, hosted by the Clemson Graduate Student Government, and Tiger Talks, hosted by the Clemson Bioengineering Society, are two popular events that bring together inspirational individuals where shared ideas and perspectives change the world. TEDx has also been a recent addition to the Clemson innovative atmosphere. The Arthur M. Spiro Institute for Entrepreneurial Leadership was founded with a mission to support education, research and outreach programs that promote entrepreneurial activity and economic development of the region, state, and nation.  The Spiro Institute draws from the expertise within the College of Business and Behavioral Science to explore entrepreneurial leadership. A unique graduate degree in entrepreneurship is offered at Clemson University: an MBA in Entrepreneurship and Innovation (MBAe) where students begin with an idea, apply rigorous business principles and graduate with both an MBA degree and a market-ready business idea.  Innovation and entrepreneurship is also captured in the Technology Entrepreneurship Certificate Program, offered to all graduate students in engineering and science disciplines.  Students also have the opportunity to graduate in a Business Management Major with an emphasis area in Entrepreneurship. Opportunities for funding of student-led technologies is offered directly through LaunchPadSC, a competition that is designed to assist individuals and/or teams in the genesis of ideas for new business concepts and to help move them forward in the formation of potential new companies. Also available is mentorship and support through centers like the Clemson Regional Small Business Development Center (SBDC).  Representatives offer personal consultation, guidance, and assistance to small business owners and entrepreneurs through one-on-one management and technical assistance as well as interactive webinar series. Mentoring is also available through the Sustainable Entrepreneurs & Economic Development (SEED) eight-session course that is designed to help early-stage entrepreneurs understand the business behind the success.
For related postgraduate study, Clemson's Wilbur O. and Ann Powers College of Business offers both a full and part-time MBA in Entrepreneurship and Innovation. The full time program is specifically designed for students looking to launch a start-up or expand an existing small business. These students move through their courses as a cohort, allowing them to form connections with their peers and instructors to foster successful business strategies. Individuals in this program also have the opportunity to participate in an eight week international internship with a start-up company. These internships are tailored to the student's learning and career goals and also allow students to immerse themselves in the corporate world and culture of the location of their internship
Encouraging Faculty Innovation and Entrepreneurship
The expertise and passion behind the faculty in course offerings taught in various departments is fundamentally what peaks the interest of students.  Early courses such as CES 102: Engineering Disciplines and Skills and MGT 201: Principles of Management touch on the importance of fundamental elements to innovation and entrepreneurship in the early undergraduate years.  Throughout the course of their undergraduate degree, students are exposed to courses that spark realization of the importance of innovation and entrepreneurship and foster deeper involvement.  Courses in the Executive Leadership and Entrepreneurship Department represent this sector in which faculty are minimally involved.  It is not until Senior Capstone Design classes such as Design Theory and Applied Design, that students begin to flourish under the mentorship of their faculty.
This relationship is also fostered by faculty involvement in programs like the nationally renowned Creative Inquiry program - where faculty sponsors play a large role in guiding the innovation techniques and actively contributing to the development of a technology. 
One recent initiative to foster cross-disciplinary and innovative curriculum has been made through the Clemson Thinks2 program. The program is built around the idea of Faculty Scholars developing Critical Thinking (CT) courses, based off the Calhoun Honors College seminar courses. 
The Phyfer Innovation Hub offers resources for MBA faculty, students, and the local business community to collaborate on all things entrepreneurship and innovation. Located in the Clemson MBA space in downtown Greenville, South Carolina, the Hub provides resources ranging from mentoring startups to supporting innovation in the workplace. Programs provided by the Hub include two podcasts, "Business of Innovation" and "inONE", related to sharing innovative thought, faculty resources for improving the course experience for MBA students, and the Phyfer Innovation Award.
Few faculty incentives are provided at Clemson University to promote innovation and entrepreneurship outside of the simple motivation for student education and learning.  Many faculty members strive for excellence in the research laboratory and cannot find time to chase their entrepreneurial dreams. Overall, the main motivation for faculty to conduct research and be innovative is to produce publications, secure grants, and gain points towards tenure.
Actively Supporting the University Technology Transfer Function

The Clemson University Research Foundation (CURF) is a university corporation organized to provide leadership and expertise to maximize the societal impact of university research and innovation.  CURF manages the technology transfer functions of Clemson University by taking assignment of inventions, obtaining intellectual property protection, working with faculty to evaluate commercial potential of discoveries, and licensing inventions to the private sector for public use.
CURF owns and operates several facilities that support business incubation and enable Clemson research activities: the Center for Applied Technology, Griffith Incubator, and the National Brick Research Center.
CURF also has developed relationships with several technology advancement firms across the country that have the first  right of refusal for developing technologies.  One company to highlight is that of TAO Life Sciences, who also has attained industry-partnership status and holds space in the CUBEInC. facility.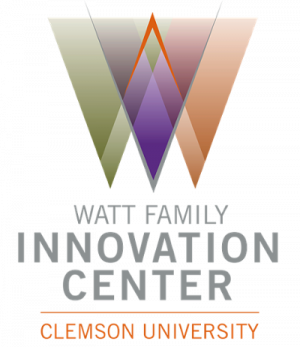 Innovation with a Makerspace
The Watt Family Innovation Center is a new building on Clemson's campus that is bustling with innovative and design thinking. The building is home to several spaces specifically purposed for student lead ideation including Clemson's brand new 3D Printing club. The Watt Center is a hub of creation that is centered on a common drive for innovation. This space has the capacity to continue to generate an entrepreneurial mindset alongside the innovation that Clemson is kick starting. One space in particular in the Watt Center is the Clemson Makerspace, which features multiple 3D printers and a laser cutter, available to every Clemson student, regardless of cost.
Clemson is home to many makerspaces available to students which are focused on encouraging design practices and innovation. Lee Hall is a space open to architecture students that houses both a woodworking shop and digital design studio. Riggs Hall has a microcontroller and electronics design shop open to the school of computing. Cook Laboratory is a sophisticated mechanical engineering shop that houses any tool you could possibly need, and offers training and safety courses for all of their equipment. Spaces like these are the reasons Clemson is able to have student clubs like the Steel Bridge Builders and Concrete Canoe Challenge, which encourage design thinking and innovative solutions. 
Apart from physical construction, Clemson's campus hosts some unique areas for digital innovation. In collaboration with Adobe, Clemson has theAdobe Digital Studio, which has a free-flowing layout, video and sound recording rooms, and interns trained and ready to assist students in the digital creativity projects through the use of the Adobe Creative Cloud suite. Another space ripe with digital creativity and innovation is the Digital Media and Learning Labs, hosted by the College of Education in Tillman Hall
Facilitating University-Industry Collaboration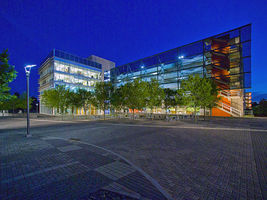 Clemson University's closest city of innovation is Greenville, SC, the home of many large and small manufacturing companies, mostly centered around the largest employer in the region, BMW.  A thriving manufacturing ecosystem related to the automotive industry is present at Clemson University International Center for Automotive Research (CU-ICAR), an advanced technology-research campus where education, research, and economic development collaborate to create a global venue for automotive innovation.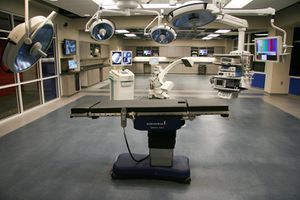 A second focus for industry collaboration is with the Greenville Health System at the Clemson University Bioengineering Innovation Campus (CUBEInC).  This facility offers a unique environment in which high-impact medical technology for disease management is developed alongside clinicians with goals to transfer technology from bench to bedside.  Within this facility, other biomedical companies partner with Clemson in the Biomedical Corporate Partner Program to preview novel Clemson technology and actively participate in shaping the biomedical work-force.
The Advanced Materials Research Laboratories (AMRL), an 111,000 square-foot facility that brings together state-of-the-art equipment and researchers to generate a powerful magnet for the advanced materials industry.  The National Science Foundation, the Department of Defense, and NASA has all recognized the center's work and offered funding to future innovation.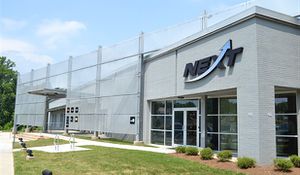 The Duke Energy Innovation Center brings together corporate tenants and entrepreneurial start-up companies for wet/dry labs and office space.  This facility benefits from close proximity to the AMRL and Clemson University's high performance computing center.
The NEXT Innovation Center is a place where a community can thrive and stimulate collaboration between innovators, thinkers, creators, and business builders.  Here, the opportunities are endless- from virtual offices for start-ups, to super cubes and executives, to adaptable conference rooms, dry erase walls, and even Wii rooms.  If a Clemson University student has taken the "next" step in starting up a company, this has the technological infrastructure to allow the company to thrive.
The SCE&G Energy Innovation Center, opened in the fall of 2017, was deigned and built as a facility to capable of full-scale, highly accelerated testing of next-generation wind turbine drive-train technology. It is the home to some of the world's most advanced energy systems testing and research facilities. The building is located in Charleston, South, about a 4 hour drive from Clemson. Along with the research emphasis at the center, it is also home to a variety of graduate and undergraduate programs in Electrical Engineering and Computer Science. 
Engaging with Regional and Local Economic Development Efforts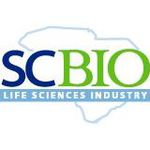 The state of South Carolina offers support for innovation efforts through SCLaunch, a venture funding source that provides seed stage capital for businesses across the state.  SCBIO is another South Carolina economic development organization that runs networking meetings, entrepreneurial courses, start-up boot camps (such as SCBIO Boot Camp), and advocates the state legislature on behalf of the state's life science industry.  Upstate Alliance also has a "bio" division that promotes the South Carolina Upstate region through operating companies.  SC Med TransTech is a program aimed at developing translatable medical technology in the state that allows for grants for research aimed at the interests of Stryker Corp.
These efforts are simply the beginning of the drive for economic development in innovation and entrepreneurship.  Integration and implementation of a plan to acquire "gap" funding is underway and are integral to the success of Clemson University's vision for entrepreneurship and innovation.
Landscape Canvas
Related Links
Clemson University Student Priorities

University Innovation Fellows:
Fall 2023 (in training)
Megan DeGrezia
Hayden Roof
Brianna Sebastian-Olazaba,

Fall 2020

Fall 2018
Nikki Wyman
Fall 2017
Fall 2016:
Spring 2016:

Fall 2015:

Spring 2015:
Connor Bolick
Fall 2013:
---
---