Priorities:Oklahoma State University Student Priorities
Jump to navigation
Jump to search
Project Pitch Video


Overview

Oklahoma State Univeristy aims to create a unique curriculum, bring our courses alive through experiential learning and help faculty and students start ventures. The School of Entrepreneurship and the Riata Center for Entrepreneurship engages the entrepreneurial community, while also being involved in the programs, making a meaningful contribution to each new venture in the state of Oklahoma. 
The Riata Center includes a dedicated staff of entrepreneurship professionals who foster the spirit of entrepreneurship through innovative outreach programs. The team is dedicated to high impact entrepreneurial outreach on the campus, in the region, around the State of Oklahoma, and across America. The Center is intimately engaged with the entrepreneurial community, and strongly committed to creating unique experiential learning opportunities for students.
With one of the most comprehensive academic programs in the world, the School of Entrepreneurship is a leading innovator in educating current and future entrepreneurs. Our faculty includes thought leaders who are changing the way entrepreneurs around the world approach new venture creation through their published research.
Oklahoma State University is beginning to bridge the gap by expanding the entrepreneurial opportunities for all students at OSU. In the past, business students had most of the resources for growing their business or idea. The first strategy for for enhancing innovation and entrepreneurship at OSU is the applied and potential.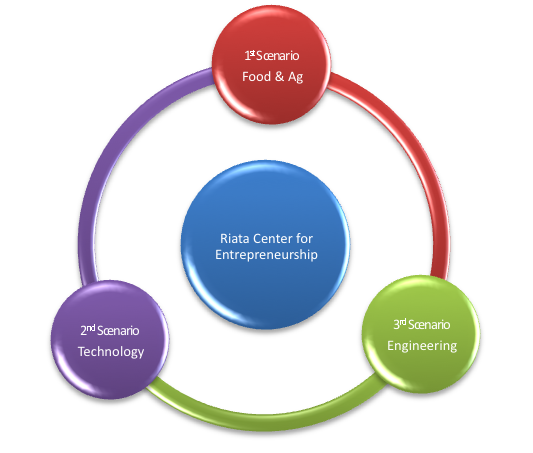 Link to Prezi overview of campus ecosystem.
Entrepreneurship Experience Expo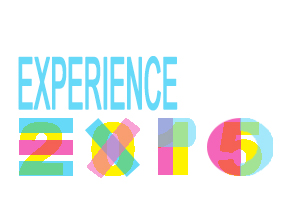 Come learn about all the ways you can be involved in the Entrepreneurship Department. We will have booths for the Riata Center, Riata Fellows, Study Abroad, Student Startup Central, CIE Scholars, Pitch & Poster, Startup Weekend, Internships, E-Club and more. Students from all degree programs are encouraged to attend!
Where: OSU Alumni Center
When: Octoboer 7th, 2015. 2:30-5:15pm
Strategy #1: Applied
Tactic #1: Start-Up Weekend

Description: 54-hour events where developers, marketers, designers, product managers and start-up enthusiasts come together to share ideas, form teams, build products, and launch startups.
Team Leader:: [Either your name, TBD or create a title assigned to the person who volunteers]
Milestones:

Riata Center for Entrepreneurship will host on November 13-15, 2015 at Kicker World Headquaters.
Several businesses in town would be supporters.
Volunteers and faculty from each school would be available for help.

Tactic #2: Hands on Business Experience

Description: Students will lead a self taught class on how to run and operate a legitimitly business, which will be a Coffee Cart.
Team Leader: Kevin Christensen, Audrey Tompkins, Salah

Hamim, Nathan Evans

Milestones: 
Tactic #3: Entrepreneurship Club

Description: E-Club is a resoursce and tool that students across campus can used to get more involved within the school. We teach students to be leaders of entrepreneurship within their respected majors. We hold and sponsor a morhirty of the great events Riata Center holds.
Team Leader: Kevin Christensen
Milestones: 
Strategy #2: Potential
Tactic #1: Collegiate Innovation Conference

Description: Regional Conference of all the Entrepreneurship and Engineering Clubs around Oklahoma to get to gether for 1-2 days, and solve some of the issues on each other's campuses.
Team Leader: TBD
Milestones: 

Entrepreneurship Club to host this event.
Get several departments to become sponsors.
Volunteers and faculty from each school would be available for help.
Tactic #2: Okstate Hackathon

Description:

Gather computer programmers and others involved in software development and hardware development, including graphic designers, interface designers and project managers, collaborate intensively on software projects.

Team Leader: TBD
Milestones: 

Gather students who are passionate about programming.
Coordinate with the programming engineers and MSIS students.
Hold a hackathon event on campus.
Tactic #3: CEAT vs Business Week

Description: Business students and Engineering students will compete against each other, coming up with unique and fun ways to raise money to donate for a local philanthropy.
Team Leader: TBD
Milestones: 

Gather sponsors for competition prize.
Create awareness and goals for competition.
Advertise in each department, get more students involved in the week's activities.
Related Links
---
---