Fellow:Yannam Nikhilapranathi
Jump to navigation
Jump to search
Yannam Nikhia Pranathi is a member of university innovation fellows (UIF) pursuing her gradution in Annamacharya Institute of technology and sciences in stream of computer science and engineering.she is very innovative in thinking and good at communication and maintains quality leadership.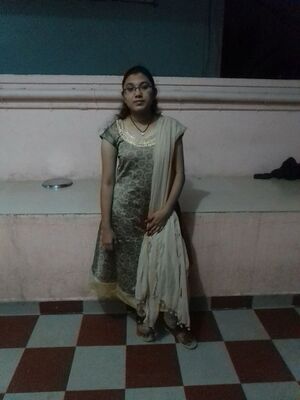 Her humble qualities impresses others. She likes helping to others in a polite way. She faces any problem with much intrest. Her strengths are self confidence and hard work. She got NSS certificate which she participated as volunteer in her first year of engineering. She is a good learner and teacher. Her hobbies are making crafts, painting, surfing the net. Her short term goal is to be placed in a well reputed company. Her long term goal is to establish an organization.Her moto towards any work is I CAN. She takes both success and failure in a balanced manner. Her vision is she doesn't like to say weakness but like to say sope of improvement. That is she belive herself and her hardwork and perfection in every thing.
Her ethic is 'I NEVER NEGLECT AN OPPURTUNITY FOR MY IMPROVEMENT". They are five in her family. Her father is a farmer and mother is a homemaker. She has two siblings a brother and a sister. She is older than both.
RELATED LINKS:
Pitch Video click here :  https://www.youtube.com/watch?v=7pqKeCK9V5Y&t=2s
Campus Overview wiki click here :  http://universityinnovation.org/wiki/Annamacharya_Institute_Of_Technology_And_Sciences,_RAJAMPET 
Student Priorities wiki click here :  http://universityinnovation.org/wiki/Annamacharya_Institute_Of_Technology_And_Sciences,_RAJAMPET_Student_Priorities


TEAM MEMBERS:
Yannam_Nikhilapranathi </div></div>
---
---