School:Annamacharya Institute Of Technology and Sciences RAJAMPET
Jump to navigation
Jump to search
CAMPUS OVERVIEW:
Annamacharya Institute of Technology and Sciences is established in 1998 in the picturesque and serene environs of Rajampet and is ideally located on a sprawling 30 acre campus on Hyderabad- Chennai national highway near Boyanapalli about 5 kms away from Rajampet town. It is governed by a constructive and progressive management that never floored by Eulogies and has been incessantly striving hard to left the banner as one of the best centers of academic excellence in India. The institutions profile is strictly based on concerted strategies and through action plans that suit to the emerging demands of the nation and the student folk.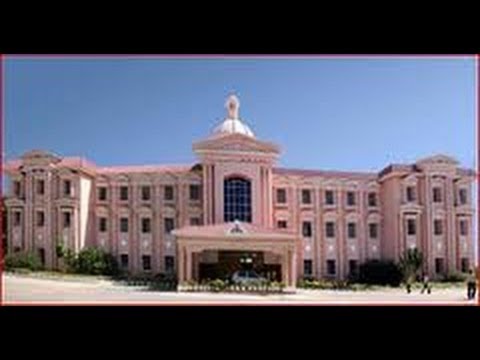 PROMOTING STUDENT INNOVATION AND ENTREPRENEURSHIP:
AITS astutely emphasizes on the inspiration, motivation classes for the students to promote critical and innovative thinking. The institute quite often conducts events related to personality development, motivation and career guidance. The institute is to its credit and Entrepreneur Development Cell (EDC) which conducts workshop every now-and-then to promote and inculcate the mind-set of entrepreneurship and also make them understand the nuances of entrepreneurship. AITS boasts of having English Club, Technical Club and Arts Club to hone the latent talents of the students and to bring them to the fore. Each department in the institute conducts many workshops, technical symposiums and various other technical events to impart technical knowledge and technical prowess among the students.
FACULTY INNOVATION AND ENTREPRENEURSHIP:
Our college has established Entrepreneur development cell (EDC) in 2015 with the objective of augmenting entrepreneurship and self-employment among the student community. Our well qualified faculty often come up with innovative ideas and with a lot of creative thinking and steadfastly encourage the students to uphold innovative projects with creative ideas. With the constant support and encouragement we receive from other experienced faculty, we have been induced to gain foothold on novel projects that would fetch the student's self-employment and faster entrepreneurship
UNIVERSITY TECHNOLOGY TRANSFER FUNCTION:
Annamacharya institute of technology and sciences has Internal Quality Assurance Cell (IQAC) which disburses funds for the students and faculty to complete their projects that they embark upon. This type of financial support rendered to the students is a morale booster to finish the projects that they had taken up without any hiccups and hassles. With the establishment of technical club, all departments belonging to different disciplines can come together and share the knowledge at a common platform as a result of which the execution of any project taken up would sure to become a reality with the shared knowledge.it also nurtures the industrial exposure and also makes students abreast of recent trends in technology and make them competent entrepreneurs.
UNIVERSITY-INDUSTRY COLLABORATION:
Collaboration between universities and industries facilitates the students to learn technical skills and promote entrepreneurship (startups) and spin-offs. The Industry Institute Interaction Cell (IIIC) of our college is a dedicated cell which has been working hard and has been tremendously facilitating the affinity between the industries and various other departments of the institute. The IIIC conducts industrial exhibitions and interaction meets which enables the students to get appraised of current industry practices, challenges, needs and update the skills to meet the future demands.
Following  MOU's signed: 
Amaravathi Knowledge Center (AKC)

IBM

SIEMENS

Trident Tech's lab Pvt Ltd

Emware Technologies

Prayag labs Pvt Ltd

Starcom Information Pvt. ltd

Andhra Pradesh State Skill Development Center (APSSDC)
Regional and Local Economic Development
AITS has introduced a National Service Scheme (NSS) in 2001 as a part of academic program and has been functioning as a regular feature in the realm of our academics .the key objective of NSS is education and contributing service to the community, by the community. It pays an avenue for the students to get in touch with the society, societal problems and helps them to come up with solutions to resolve such problems. Beyond academics, it is also important to have social responsibility for a student to be a good citizen of tomorrow.
Other
LANDSCAPE CANVAS
https://docs.google.com/spreadsheets/d/1TII-Z65uBwtMz7WaWLJbCQGdm4BVJCVpzDw4nn2x-Zo/edit#gid=9
Related Links
AITS-fellows:
Spring 2017 fellows:

Fall 2017 fellows:
Spring 2018 candidates:
Fall 2018 candidates: