Fellow:Tiara Griffith
Jump to navigation
Jump to search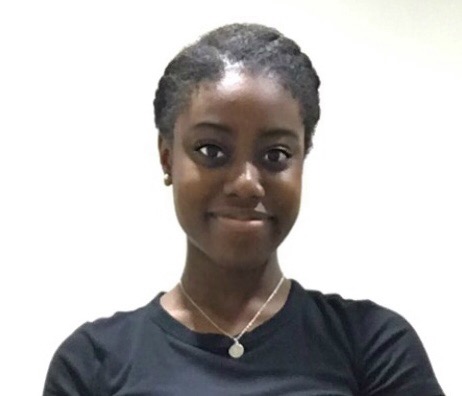 Tiara Griffith is a University Innovation Fellow, an undergraduate student studying Management at Iona College, and is a part of the class of 2020. Tiara is from Westchester County, NY and she is a commuter student. In March of 2017, James Hynes '69, '01H, and his wife Anne Marie Hynes announced that they were donating $15 million to the College to create the Hynes Institute for Entrerpeneruship and Innovation. Through the Hynes Institute, Tiara was exposed to entrepreneurship, innovation, and the University Innovation Fellows program.
At Iona College, Tiara became the founding president of the Entrepreneurship Club her sophomore year and she currently runs the overall operations of the club. She also served as a member of the Student Government Association legislature and served as the Hagan School of Business At-Large senator during her freshman year.
Outside of school, Tiara works at a real estate brokerage firm as an Administrative Assistant where she assists the CEO/Principal Broker and Operations Manager with projects and tasks and markets properties for the Principal Broker and agents. Tiara also works on the real estate development team as the Project Manager where she monitors and tracks project progress, oversees the budget, coordinates vendor schedules/relations, reviews/approves contracts, and does property due diligence.
From a very young age, Tiara was interested in entrepreneurship. Growing up, she would organize lemonade stands on her block and would constantly be thinking of innovative ways to improve the way people used things in their everyday lives. In the Spring of 2018, Tiara participated in the Iona Innovation Challenge, a competition that gave students the opportunity to tackle a real-world problem with a unique solution within one of three tracks: Business Venture, Social Entrepreneurship, or Technology. Out of 23 teams, she made it to top 9 where she pitched her business idea called Gooseberry, a restaurant with healthy fast food alternatives in an allergy-friendly environment and came in 2nd place under the Business Venture Track.
In July of 2018, Tiara participated in the European Innovation Academy in Turin, Italy for a 3 week accelerated entrepreneurship program. At the European Innovation Academy, Tiara worked in a team to build a start-up company in 15 days, went through the process of ideation, and worked in an environment with over 300 international students and mentors. While participating in this program, she also learned how to prototype an idea, develop a marketing campaign, launch a business, and pitch her teams innovative business idea.
Tiara is passionate about entrepreneurship and innovation and is interested in building a community of student entrepreneurs at Iona College.
Related Links
University Innovation Fellows
Fall 2018
---
---