Fellow:Theja Pokala
Jump to navigation
Jump to search
This is Theja,my friends call me thej.I am pursueing third B.Tech, Electronics and Communication Engineering in S.V University,Tirupathi.I am very passionate about solving problems in society.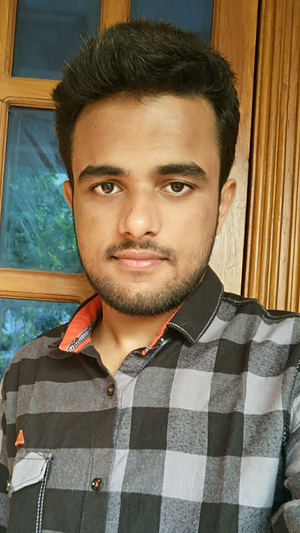 I am working as volunteer in National Service Scheme.I am very enthusiastic in knowing new ideas and attaining new skills. I strongly believe hardwork is key to success .so I usually put maximum efforts in any concern.I got inspired from A.P.J Abdul kalam . I like his words 'DREAMS IS NOT WHAT YOU SEE IN SLEEP,IT IS THE THING WHICH DOES'T LET YOU SLEEP'.I like to work with the people .I want to change my college and society,so change starts from me. My hobbies are coin collection and nature photography.
               In my opinion main purpose of the education is to provide knowledge that is useful to solve problems in our society.To archieve this in my institution i want to change the ecosystm of I&E in our institution in a manner that student can easily implement their ideas and innovate new thing useful to society. In my view students are the main part of I&E ecosystem so we should first motivate the students and explain why they are studying rather than what.
              I believe that team work is always better beceause in team we can get divergent thinking .We can obtain different solutions for same problem.so i always prefer team work.I am very interested in creating good environment for students of my institution to implement their ideas.
             My aim is to become Indian Admistrative Officer and serve people of my mother land.Before that i would like to serve the students of my own university .For this UIF training will be definitely useful for us .we will definitely use this chance to maximum extent.
Related Links
---
---