Fellow:Shuai Zhang
Jump to navigation
Jump to search
                               I study in Nankai University ,major in Business Administration and minor in Economics. This gives me different angels to understand the world. I like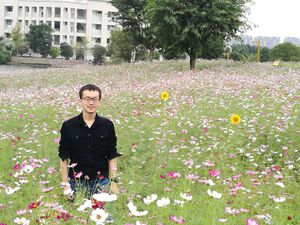 reading, traveling and riding.
For the UIF program, I'm curious about Innovation and Entrepreneurship. I've tried to do some things to know about them.
In 2017,I led an investigation about Entrepreneurship in Shenzhen, to find out how the universities there do to create a better circumstance for student's innovation and entrepreneurship.
Now , I am doing an internship job as investment analyst assistance at Mr.Chuang (a VC firm in China),this gives me an opportunity to touch the pulse of real entrepreneurship activity in China.
Future, I want to pursue a master or PhD in the field of Innovation and Entrepreneurship, to figure out what's the magic to make the both things happen. Also if one day , I can not only study Innovation, but use innovation to make some changes of the world, it will be very wonderful.  
---
---