Fellow:Shane Thiede
Jump to navigation
Jump to search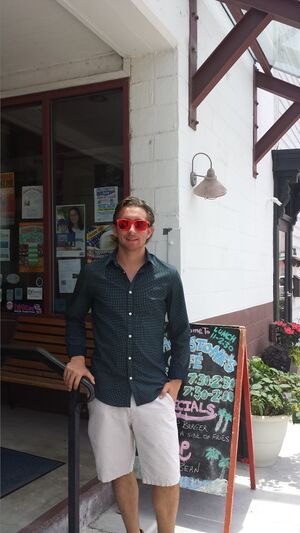 Shane Thiede is a Senior I student at Kettering University, located in Flint, Michigan, majoring in Mechanical Engineering with a minor in Acoustics and a course of study in Innovation to Entrepreneurship. On campus, he held a position as a Resident Assistant for the 2015-2016 academic year, is a proud member of Phi Delta Theta Fraternity, and has been on the Dean's list for every academic term he has spent at Kettering. He is also a member of the Kettering Entrepreneur Society, a group that assists students in creating, researching, and maintaining entrepreneurial ventures.
Shane spends his work terms as a co-op for Celanese, working in their Engineered Materials department. There, Shane uses computers to simulate injection molding processes and analyze the structure of molded parts, helping customers create the best products possible. Shane has spent most of his two years with the company in Auburn Hills, Michigan, but also spending three months at another office in Florence, Kentucky. 
In his free time, Shane actively exercises his love for music, frequently spending hours jamming the heck out on drums (which he has been playing his whole life), and bass guitar (which he has been playing for only two years). Additionally, Shane has 16 years' experience in the martial arts, holding black belts in Shorinji Ryu Karate and Modern Arnis. He also is on an unrelenting quest for the perfect cup of coffee, exploring coffee shops all over the United States and taking the knowledge he gains back to his home brewing station.
Related Links
University Page: Kettering University
Priorities Page: Kettering University Student Priorities
Other Kettering UIF Fellows:
---
---