Fellow:Rufus K. Pappy
Jump to navigation
Jump to search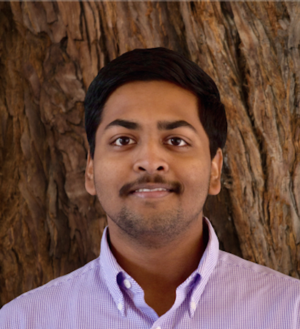 Rufus is a University Innovation Fellow and an undergraduate student studying Accounting and Finance at Menlo College.  Rufus is from India, specifically from the state of Kerala.  Having completed high school in Pasadena, California, he entered Menlo College as a Freshman in 2018.
At Menlo College, Rufus is involved with the Oaks Innovation Club and Student Government Association (SGA).  In addition to this, Rufus works in the Office of the Registrar at the College.  Being Director of Finance in SGA and a student worker in the Registrar's Office has been a tremendous learning experience for Rufus.
Rufus has always been interested in the mechanics behind businesses and entrepreneurship.  Being in Silicon Valley furthers Rufus' ability to be exposed to the world of entrepreneurship.  Attending events such as Startup Grind have been among the advantages of being in Silicon Valley.  Further, at Menlo College, Rufus has been on the organizing teams of Startup Weekend and TEDx.  These have been very significant in solidifying Rufus' passion in entrepreneurship.  As time progresses, Rufus hopes to become a change agent in our world by improving the conditions of the underprivileged.
Related Links
Menlo College Student Priorities
University Innovation Fellows
Fall 2019
Rufus K. Pappy
Spring 2018
Spring 2017
---
---