Fellow:Rohit Borah
Jump to navigation
Jump to search
Rohit Borah is a student at the University of Alabama at Birmingham majoring in political science and minoring in economics. Additionally, he is concurrently enrolled in the UAB School of Public Health's Fast Track Master's in Public Health  program with a concentration in health care organization and policy; he will graduate with both degrees in Spring 2017. 
Borah currently work as a researcher in the UAB Office of Energetics in the lab of Dr. Kathryn Kaiser, using systematic reviews and meta-analysis to study nutrition and obesity at scale.  He is also an intern at TrustRadius, a startup in Austin, Texas, the leading site for business software users to share real-world insights through in-depth reviews and networking. 
At UAB, Borah is involved in many different ways around campus. He is the Charles W. Ireland Presidential Endowed Scholar, the highest level of scholarship offered by the university, from 2013 along with being a part of the Science and Technology Honors Program. He has served as a UAB TrailBlazer, the face of student recruiting for UAB, and as a senator for the College of Arts and Sciences in UAB's Undergraduate Student Government Association. Additionally, he is a University Innovation Fellow and a Wolfram Student Ambassador, working to help deliver greater innovation and entrepreneurship resources and culture to the university.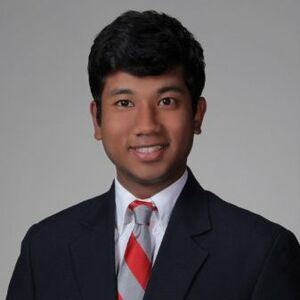 Related Links
University of Alabama, Birmingham
University of Alabama, Birmingham Student Priorities

Fall 2016
Fall 2015