Fellow:Ria Singh
Jump to navigation
Jump to search
Serving as UIF Since: Spring 
2017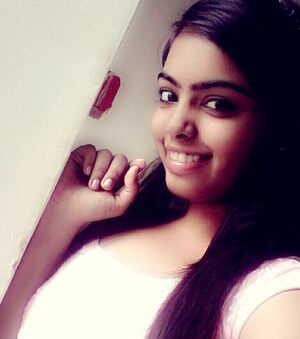 School: Galgotias College of Engineering and Technology
What she does now: Technical Head at School and UIGuide, University Innovation Fellows
What that means: Mentors students to get along with technical advancement of the society and encourages to try on new ideas. Is great at interaction and has secret tips to win hearts!
Contact her about: Developing new technologies, getting assistance to generate ideas for start-ups, learning leadership skills, and if one needs to pour their heart out, she would be there! (Just give her a chocolate and see the magic!)
Email: iamriya13@gmail.com
Phone No.: (+91)-9643716105
Ria Singh is a UniversityInnoavationFellows who pursed under graduation from Galgotia College of Engineering and Technology. An engineering student in the field of Electronics and Instrumentation, she has been working on projects like satellite, rovers, and robots. Living indifferent parts of the country, she collected knowledge not only based on schooling but cultural education also.
Eager to learn new ideas and to implement them, she is a person who loves to experiment with thoughts and create something out of the box. A very passionate person in the field of development, she has organized many workshops and events in her college and is the first to launch an independent organization to promote innovation in the field of space technology. She is also working on projects which are to be worked with interdisciplinary branches so as to increase student communication within the college.
Her motive to join University Innovation was her thought that it has been a long time that our education system needed to be redefined in a new way. She says that not every student is defined as the same education, but in reality, each student perspective is different and hence a change is required. She thinks that in a world that is changing rapidly, it is a necessity that students have to be educated in the same fashion. And today's requirement is thinking of new thoughts and implementing it.  She is a package of management, technique, guide,and creativeness. Apart from this, she is a dancer, an actor and above all a leader. Taking up new ideas into reality is the most interesting stuff that excites her. She is a thread that bonds different pearls into a single necklace.
Her recent work in balloon satellite, which included the first-ever inter-disciplinary project, has made her place in the college as well as in her mates. Her group GCSR(Galgotias College Space Research Group) is one of them, which she leads with proud.


---
---