Fellow:Rachel May
Jump to navigation
Jump to search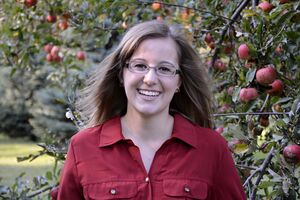 Name

Rachel May

School (Cohort)

Michigan Technological University (2020 cohort)

Majoring in

Civil Engineering

Country

United States of America

Email
Bio
Currently I am attending Michigan Technological University as a Junior. My major is Civil Engineering with a minor in Municipal Engineering. I plan to use my degree in a more structural aspect. I hope to focus my work on skyscrapers and bridges in an urbanized area. I have had three internships related to my major. One was with the Michigan Department of Transportation and the other two were with Barton Malow. My skills include reaching out to others and connecting with them for various reasons. I am also very good at setting up presentations and delivering them. I am a part of Michigan Technological' s Steel Bridge Team, Blue Key Honor Society, and our Tennis Club.
Through UIF I hope to create a lasting impact on campus. Current projects I am looking into for our campus include: Canvas Restructure, Grading Restructure, Providing a central website to promote extra curriculars and resources, and help for IT.
Key Strengths: Organization, being able to think outside of the box, helping to create a unified atmosphere.
Achievements
Steel Bridge 1st Place - Regional Competition Steel Bridge 8th Place - National Competition
Social media profiles
---
---