Fellow:Peyton Pittman
Jump to navigation
Jump to search
Peyton is a University Innovation Fellow and an undergraduate at James Madison University. She is currently a junior majoring in Engineering and minoring in Studio Art. Her passions have always been math and drawing so having the ability to incorporate both is incredible.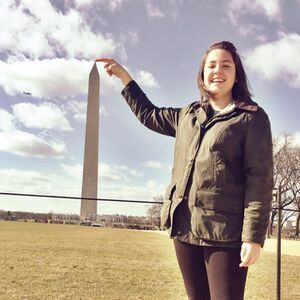 Peyton grew up on a farm which taught her a lot of life lessons. Through this, she has a strong connection with nature and a passion to preserve the environment. She went to a very small high school which made the transition to JMU a bit hard at first. Once she learned more about herself and continually met more and more people at college, her drive to meet as many people as possible has not faltered yet. 
This opportunity means a lot to her as she has the chance to make a meaningful change at JMU and on education as a whole. Her teachers and professors have made such an impact on her so to be able to improve these interactions for generations to come is almost hard to wrap her head around. She is looking forward to all of the doors that will open and to all of the hands she will shake through this experience.  
Related Links:
---
---