Fellow:Nyssa Wedgeworth
Jump to navigation
Jump to search
UIF Since: Spring 2019
University: Indiana University - Purdue University Indianapolis (formerly); Penn Foster University (currently).
E-mail: nyssawedgeworth@gmail.com
Phone: 219-484-3915
About Me: Nyssa is a graduated University Innovation Fellow wanting to continue to create change on and off campus. She currently is taking online courses due to COVID-19 for her Veterinary Technician degree. She works at an emergency and specialty animal hospital based in Chicago, and has 2 cats (Lady and Anya) She enjoys dancing, painting, mixed martial arts, movies, travelling, and baby animals.
Regarding UIF: She is a huge promoter of open design thinking, accepting all ways of thinking and all thought processes in an attempt to better understand other people to make the best impact possible. By empowering other students with the ability to change their campus one problem at a time, she hopes that those students can then move on to bigger institutions and bring innovation anywhere they go. She has helped develop monthly innovation and design thinking workshops, and a recurring event on her former campus called "Innovation Sprint", which is a semesterly event tackling a problem in teams from different scopes and perspectives through the design process. Since switching schools/careers, she has brought design thinking to the workplace, implementing a self-care system with her field leaders. Currently, she is attempting to tackle the question "how might we improve the overall experience and effect of online schooling", working with her current school and beginning outreach to other schools as well.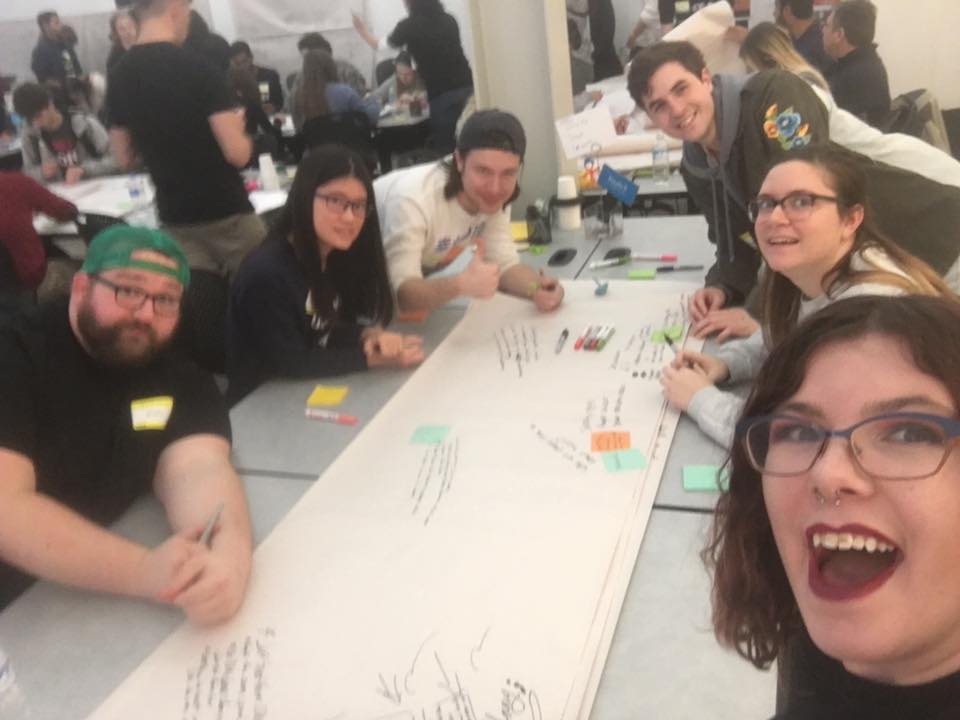 ---
---