Fellow:Nisan Bicer
Jump to navigation
Jump to search
Nisan Bicer, the meaning of her name comes from Turkish word April, is a junior student in Mechanical Engineering and is participating to minor program for media and visual arts in Koc University. While continuing her high school education, with a recommendation of a lovely friend, she decided to make an exchange year with Afs Intercultural Programs in Switzerland. By being an exchange student in an adorable host family, she discovered the possibilities of global citizens who take action to make a positive difference. Moreover, her passion for languages and sustainability kept growing. With her affection for creativity, she decided to study engineering. After studying hard her way through college, she discovered that combining her studies with media and visual arts would let her gain deeper knowledge in design. Always being passionate about global citizenship, she participated in the Global Learning and Leadership program at her university where she met UIF community. By having humanitarian parents as role models who spent their lives for working and caring about the wellbeing of the society, for the future, she wanted to combine her studies to work in social well being like they have done. 
Nisan enjoys working in group projects and as a good team player who admires learning and speaking different languages, dancing and making videos such as documentaries. Besides her good social skills, she sometimes struggles with planning and time management. 
By having a great interest in music, she is a member of her university orchestra as a singer. Occasionally, she writes blogs to a jazz website which belongs to her friend that aims to share knowledge about jazz in Turkey.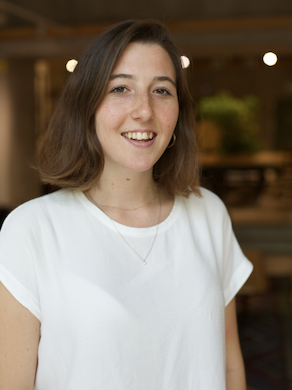 Related Links
Koç University Student Priorities
University Innovation Fellow Candidates
Nisan Bicer
University Innovation Fellows
---
---