Fellow:Muhammad Ramadhani Alfarizi
Jump to navigation
Jump to search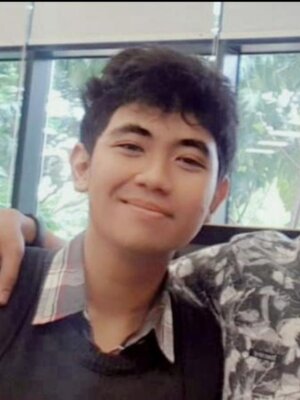 Name

Muhammad Ramadhani Alfarizi

School (Cohort)

Universitas Gunadarma (2021 cohort)

Majoring in

Computer Science

Country

Indonesia

Email

ramadhani.alfarizi@gmail.com
Bio
Hi, my name is Muhammad Ramadhani Alfarizi. was born in Jakarta on December 17, 2000. I have a high passion for technology, especially in the field of software development. I believe that with technology, we can solve various existing problems and find solutions to these problems.

While in college, I participated in various organizations, both community and student organizations, which we usually call Gunadarma student association. in the Gunadarma student association, I served as the cohort manager of internal upgrading activities. I held the internal upgrading activity with the aim of improving the skills of the Gunadarma student association members in my department. for the community, I served as vice chairman of the IT community at Gunadarma University. as vice chairman I have a vision to create an environment where Gunadarma university students can improve their skills and competencies related to technology through that environment. In addition, I have also participated in the MUN international conference. at the conference, I represented the delegation for Belgium and discussed about implementation of the Sustainable Development Goals (SDGs) together with delegates from other countries.

I have a quote that I will always hold on to for the rest of my life. the quote is:

"Start where you are. Use what you have. Do what you can".

The quote comes from Arthur Ashe which means that if you have an idea, mission, or vision that you really want to make it happen, then make it happen and do it. don't worry if the idea will fail or be scolded by others because you can improve the idea or mission or vision over time.
Achievements
BEST POSITION PAPER of the United Nation Environment Programme "IGN Model United Nation".
Delegate of Belgium at United Nation Environment Programme in International Global Network Model United Nation
Finalist of IT Business competition"Techno Fair 8.0"
1st Winner team of Startup Weekend Competition.
Social media profiles
LinkedIn
https://www.linkedin.com/in/muhammad-ramadhani-alfarizi-b4736b1a7
Instagram
https://www.instagram.com/ramadhani_alfarizi/?hl=id
GitHub
https://github.com/ramadhanialfarizi
---
---