Fellow:Luis Gurmendez
Jump to navigation
Jump to search
Luis Gurmendez is a nature lover and then a Software Engineer senior student. When it comes to programming, one of his passions and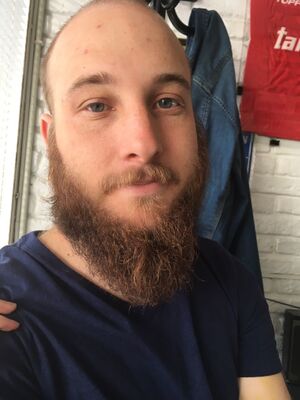 strengths, Luis unleashes a blast of creativity and innovation skills that are multiplied when it come across with nature related topics, as for example the tree donation platform he is developing, aiming for a fun and innovating way of donation. One of his goals is to raise awareness on society about environmental issues, and also at some point of his life travel around the world.
One of his oldest memories is the sensation of having to know how everything works, from a simple McDonald's toy to his old remote control car, this sensation was in some way what made him realize he wanted to be an engineer.
He always said that being a Software Engineer was one of his strongest tools, because of the astonishing things that can be made only investing his time. He is a fan of the following quote: 
"When someone tells you that something can't be done, remember he is talking about his limitations, not yours."
Related Links
University Innovation Fellows:
---
---