School:Universidad de Montevideo
Jump to navigation
Jump to search
Overview
The University of Montevideo (UM) started off in 1986 as the Institute of Business Studies of Montevideo (IEEM). Some months later the IEEM started a postgraduate in business law. From there the IEEM continued incorporating new courses mixing law and business, such as seminar in management, business administration, master's degree in business law and much more.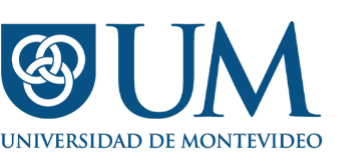 Now the UM has 9 different schools including schools for graduate students:
Law School

Humanities & Education

School of Business Science and Economics

School of Engineering

School of Communication

Humanities and Teaching School

School of Biomedical Sciences (For graduate students)

Business School (IEEM)

Center for tertiary training in services and innovation

Actually the UM offers 25 different majors for undergraduate students, also it has been ranked the best university in Uruguay by the QS ranking and it is among the 500 best Universities in the world.
Promoting Student Innovation and entrepreneurship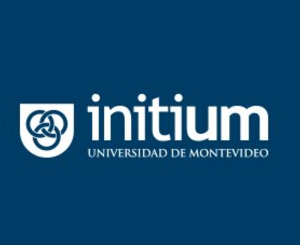 There is an increasing number of students who choose to become entrepreneurs at Universidad de Montevideo. To accompy this entreprenurial Spirit UM has created INITIUM. This center has created different courses and workshops stimulating students and professors to develop new skills and attitudes with an Innovation and entrepreneurship minaste. There are also other courses that stimulate innovation in their areas, such as Engineering Labs, Investment Projects, Entrepreneurial Initiative or Creativity and Innovation where students are working in a very interesting project for the women's Prison of Montevideo.
Some succesfull entrepreneurship stories that originated with the help of INITUM are the following:

GlamST started in 2009 when Agustina Sartori and Carolina Bañales, two telematic Engineers, decided to innovase in the Beauty and Cosmetics area. They received Funds from ANII, settled their office at the university and with some student interés developed the first prototype of a virtual makeover. The product was sold to a local store and after that Start Up Chile, 500 Startups and Plug and Play supported and invested in their new app.

1087 is a company that sells Solidaridad shampoos with cero Plastic packaging. Additionally, they want to incorporate Big Data in the formula making as a way to find the best combination of products for each hair Type.

ChillTravel is a startup created by Jeronimo Acosta and has been growing exponentially, and solves the Problem of Lost luggage and protects all your valuadle items.
Encouraging faculty Innovation and Entrepreneurship
There is nothing the University does to encourage Innovation inside the Faculty.

University Technology Transfer Function
The UM does not have a technology transfer office.
Facilitating University-Industry Collaboration: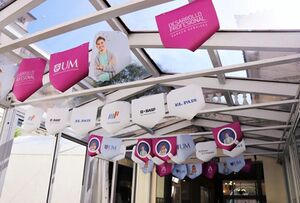 UM gives various tools for students to interact with industries and businesses. One of the ways it does this is by hosting the "Feria Laboral" each year in which the main businesses in the country Connect with students. This opportunity also helps students get internships that are Compulsory in the Bachelor degrees.
In the help of the search of internships the University provides opportunities for students, like in CINOI (Center of Innovation in Industrial Organization) which main Objective is to form a stronger Bond between the university and the business world, and it's visión is to be a pionera Center of Innovation and Applied Research in Industrial Organization in Latin America.
Lastly to help students get internships the university developed its own website called "Portal Laboral" which provides exclusive Job offerings with Partners Companies.
Another way the University helps students connect with Companies is by the I-Lab that is a 3 month long course where students form groups, and each group is assigned a different business with whom it has to work with in Order to find Solutions to the Problem that each business is currently facing. All students learn to make use of the Design Thinking techniques and work together with students from all majors, Both essential aspects regarding innovation.
In 2022 FIUM launched a course tittled "Explorando el Mundo Empresarial" which main aim is for Engineers students to visit Companies and learn about them while they interact.
Engaging with regional and local Economic Development efforts
Latin America has become a breeding ground for new businesses led by young people and it is now the second most enterprising region in the world, according to the World Bank.
"What really differentiates Uruguay from its neighbors is it's incredibly stable economy and political situation, as well as its notable middle class. Uruguay has created an environment welcoming to foreign investment: the legal framework is stable and dependable and in terms of policy, its infrastructure is highly developed and acknowledged to be one of the top countries for software. Uruguay is also well known to be progressive in several fields, such as gay rights and marijuana consumption, which has helped Uruguayan entrepreneurs create products adapted to emerging markets and developed markets" says SeedStars in his last report on Latin American Entrepreneurship.
Uruguay's startup culture is growing incredibly fast this last couple of years. The National Agency of Innovation and Investigation (ANII) has been an amazing partner of this movement.This agency, which was also named before, analizes startups projects and gives economical support considering the potentiality of each business. Many startups created by students from the University of Montevideo have been supported by the ANII receiving foundings as well as advise. Other entities such as incubators, accelerators, co work spaces and Innovation Centers from the different Universities have also played an incredible role and especially because of the synergy they developed.
Related Links
University Innovation Fellows (2017):
University Innovation Fellows (2018):
University Innovation Fellows (2019):
University Innovation Fellows (2020):
---
---