Fellow:Lisbeth Baez
Jump to navigation
Jump to search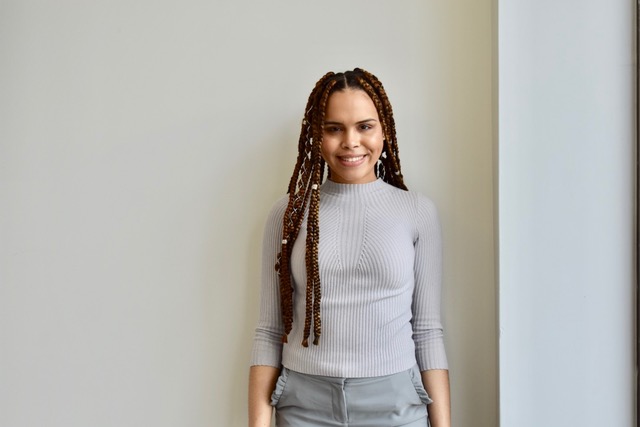 Lisbeth Baez is an undergraduate at Iona College, Class of 2020, studying Business Management and Entrepreneurship. She is originally from the Domican Republic and moved to Washington Heights, New York when she was four. Lisbeth is the first of her family to pursue higher education and works hard to make her family proud. 
In 2017, James Hynes '69, '01H, and his wife Anne Marie Hynes donated $15 million to the College to create the Hynes Institute for Entrepreneurship and Innovation. In 2018 the official Hynes  Institute home was constructed as a coworking space  in the center of campus. 
Through the Hynes Institute Lisbeth was introduced to the University Innovation Fellows program.
At the Hynes Institute, Lisbeth has participated in the Iona Innovation Challenge twice. In the first year she participated in the technology track where she developed an app to assist drivers in cities and to reduce the fuel carbon emissions. With this idea she has won first place prize. The following year she participated in the Social Entrepreneurship track with an idea called Entrepreneurial Adventure Camp (EAC) a social enterprise with a mission to accelerate access to an entrepreneurial education in disadvantaged communities. She received first place with this idea and is currently working on pursuing it. 
At Iona Lisbeth is an intern at the Hynes Institute where she is able to share her passions for entrepreneurship and innovation. She is also the President of the Collegiate Entrepreneurs' Organization at Iona where she engages the Iona community and leads the next generation of entrepreneurs, innovators, hustlers and go-getters.
Outside of Iona she is an intern at Chloe Capital, a venture capitalist firm that invests only in female founders. She also volunteers at the Fuller Center for Housing in New Rochelle, NY. Lisbeth's life mission is to leverage her entrepreneurial mindset to move the world into a better future.
---
---