Fellow:Laura C Davis
Jump to navigation
Jump to search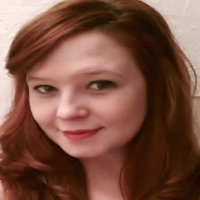 Laura C Davis is an Industrial and Systems Engineering student at the University of Oklahoma in Norman, OK. A non-traditional student, Laura returned to school at Houston Community College in 2011, then transferred to the University of Oklahoma in the Fall of 2013.
Excited to return to school, Laura became very involved with the College of Engineering community. As an avid supporter of women in technical studies, she serves as the Beta Chapter President for Alpha Sigma Kappa, a sorority for women in technical majors, and as the Corporate Relations Chair for the OU Chapter of Society of Women Engineers. She is the Vice President for the OU Chapter of Society of Manufacturing Engineers, where she encourages engineering students to become part of the manufacturing community, mostly through facilities tours. Outside of the university, Laura is a volunteer for the Norman Women's Resource Center, in the Rape Crisis Center, where she advocates for victims of sexual assault.
Though Laura is now in Oklahoma, she grew up in Pennsylvania. As an avid lover of travel, Laura has lived in eight different states in the US and loves to constantly explore new places. As a scuba diver, she has traveled to many islands in and out of the US. She also loves to paint, sculpt, and thoroughly enjoys new technology and gadgets.
Related Links
University of Oklahoma
University of Oklahoma Student Priorities
University Innovation Fellows
Spring 2016:
Spring 2015:
Spring 2014:
---
---