Fellow:Ryan Phillips
Jump to navigation
Jump to search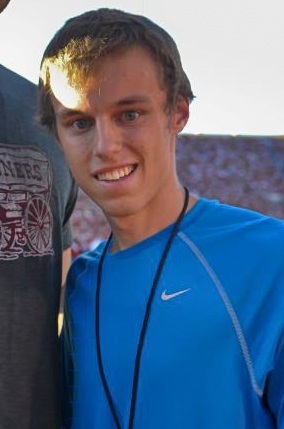 Serving as UIF Since:Spring 2014
School: University of Oklahoma, Computer Science
What she does now: Entrepreneur in Residence at Sapphire Ventures/SAP.iO
What that means: Work Identify strategic areas for potential investment, specifically in the B2B space, and help porfolio companies grow.
Contact him about: Inclusive Design; creative spaces and/or makerspaces; technology strategy (startup or large company); Photography + videography;
Email: Ryanpphillips10@gmail.com
Phone: (972) 365-8656
---
Hey There - My name is Ryan Phillips and I currently work at a VC fund and venture studio. My role there consists of two things, (1) helping teams launch their ideas and (2) identifying promising areas of interest to invest in. While i've only been working here for about two months, I love it so far!
Previously, I worked at Microsoft as a Culture Engineer! What does that mean? Basically, I try to shift the culture to be more inclusive including everything from our products, our day-to-day operations, and everything in between! Check out an example of this that recently launched, the Xbox Adaptive Controller.
I graduated from the University of Oklahoma in summer 2015 with my masters in Computer Science.During my time at OU, I worked in a consulting role with many Oklahoma-based startups in industries such as robotic surgery, book publishing, and vaccination development. My UIF project connected groups from across campus to build the Innovation Hub at OU, a multi-disciplinary space that allows students to experiment with projects regardless of what major they are. We began work in early 2014, broke ground in late 2015, and spring 2017 welcomed the first students to the space!
Beyond work, I LOVE photography (check it out here), and have recently been experimenting with drone videography - check out my latest prototype here!
I'm happy to talk to anyone about anything, and I feel like I can help the most with students working on projects based on inclusion, creative spaces, and/or technology (CS, hardware, strategy, etc)!
Thanks :)
Ryan
---
Great Links
These are some of my favorite and most helpful things on the internet :)