Fellow:Khyati Agarwal
Jump to navigation
Jump to search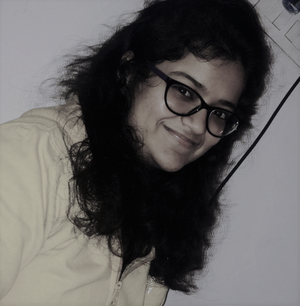 School: Galgotias College of Engineering and Technology
What she does now: QA ENGINEER at Paytm(about to end, serving notice period)
What that means: Working in the Customer Domain India Team(Previously OAuth Team), she automates test cases thus understanding the complete user flows.
Contact her about: Shipping a stronger product, Automation, Full Stack Development, Entrepreneurship, Photoshopping, teaching design thinking, how to build an innovative mindset, cooking, dancing, sketching chatting about what you're excited about!
Email: khyatiagarwal77@gmail.com
Phone: (91)-9643487730
Khyati Agarwal earned her Bachelors in Computer Science and Engineering at Galgotias College of Engineering and Technology, Greater Noida. She is now the QA ENGINEER at the India's fastes growing fintech which has been backed by Alibaba group's Ant Financial. Only a few months ago, she received an expert Level 1 certificate.
Not having much personal experience with programming during school days and weak eyesight, she was initially not keen on pursuing computer science. Nonetheless, seeing every situation as an opportunity, during her undergraduate days, during 3rd year of her college Khyati worked in the Creative club of her college where she learned photoshopping, graphic designing designing posters for college(do you guys know the reason for this? It was due to her idea behind turning her passion for sketching and making portraits during school days into computer art). She also joined the technical team of her department learning to code. Also trying out her passion for music since school days, she sang at various college events in choir and solo stage performances. She also hosted the farewell of her seniors in 2nd year. All these appearances and opportunities paved way for a stronger internship during final year and she was asked by her college senior(who was a music club head during second year) to work in their startup, their budding idea from scratch. Thus began her entreprenuerial journey and she worked the entire fourth year of her college in the music startup(a team of 7-9 members only!) passionately working to bridge the gap between musicians and the gig industry through their product (initially as a full stack developer, for six months) and going on to later sell it as well(as a sales person for 2 months). It was really proud of them since they managed the entire company through revenues generated through the working product. It was amazing! It was a hard time with she juggling between different roles, as a student sitting for placements; as a full stack developer; simultaneously learning new tools of design thinking by UIF(1st in Bangalore and then in USA) and applying in college; final year projects; working for UIF as by giving design thinking workshops to the students; applying design thinking in her company; giving final year exams; then rejoining the company as a sales person; she closely linked it to the then found business acumen as a consequence of working in the startup. Working multiple jobs(Kinda!) let her to quicky figure out things that worked for her and that did not work for her. Even though the journey was amazing and tumultuous, financial constraints as well as coming of fourth year to end meant she had to now work for money (Yes, all this time she was being paid 1000rs only as a salary every month in the startup! The idea mattered!!) she now had to look for options of earning and as a means of staying in Noida, where she could work. It was a blessing in disguise when Paytm interview came and surprisingly, out of nowhere, she sat for the exam, cleared it, appeared for pool placement and was amongst the 2 people selected from college for the company. Her not giving up preference for a profile(owing to her experience working as a full stack developer) landed her as a QA ENGINEER. She immediately joined and working with some amazing co-workers she applied her technical acumen in automating the test cases for the Company, visiting China for the same. Working in a huge company taught her a lot about how companies are run, how so many people come together for one goal, how things progress; how people thrive in uncertainty and ambiguity and how much working joyfully with colleagues matters. There's a lot of learning to share! And she cherishes every moment she had spent in the company.
As a University Innovation Fellow, Khyati worked with her fellow mates to give design thinking workshop to the students only to realise that the only problem of employment and skill gap that had existed in her college could not be filled through the sessions alone and much, much more was needed apart from that. She realises how scarce the resources are in comparison to the total number of people and how important it is for people to be equipped with them to lead a fruitful life. She aims to work more in this direction and hopes she is able to realise this in her lifetime. Feel free to connect with her on her  linkedin profile.
RELATED LINKS
---
---