Fellow:Khyati Agarwal
Jump to navigation
Jump to search
Khyati Agarwal is an undergraduate student studyingcomputer science engineering(CSE) atGalgotias College of Engineering and Technology(GCET), currently a university innovation fellows candidate and a firm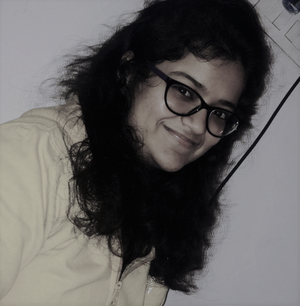 believer in the importance of human resources.She is presently in third year of her college.
Studying computer science was not exactly what she had wanted to do, and there lack of proper practical education and a direction in students of her college. No doubt there are few people who can change your mindset and life, and  she gives this credit to her mother, maternal uncle and unknowingly Ramesh Raskar(a researcher) who helped her start firmly again.She joined the Creative team of her college,technical team of her department (Extreme)and now loves being an active member of them, learning various photoshop effects and to code. Apart from that she is constantly studying to realize her dream of becoming a researcher. Well apart from this side of her, she has always loved music and constantly sings at various college events via music club and is currently involved in the decorations of the upcoming college fest.
Her journey in college made her realize that there are more people like her. She realized that the infrastructure provided and the education imparted to the students is not enough in providing a sound direction to the students and shaping their path, moreover in realizing their teams.India produces second largest number of engineers every year (after China). Yet only one-sixth of a fraction are worth looking for. This is a daunting sight. Everyone has a dream and surely everyone deserves to be happy. They should have an infrastructure and a support system that helps them decide what they want to do since the first day of their college to bring it to realtiy. She wants to provide a means to them for searching this happiness of theirs by creating a strong college environment.
Feel free to connect with her on her  linkedin profile.
RELATED LINKS