Fellow:Juan Echartea
Jump to navigation
Jump to search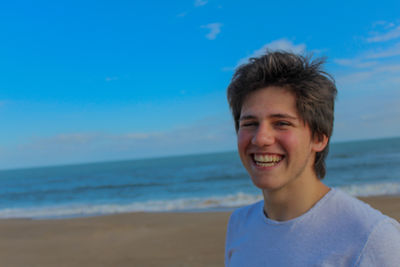 Juan Bernardo Echartea is currently starting his third year of Industrial Engineering in the University of Montevideo, in Montevideo, Uruguay. There are 4 other Fellows and 7 candidates in his University.
He loves photography, music and good stories, staying up late at night only to edit that last photo or to find out how Sherlock discovered the culprit, again. When he manages to get up early, he runs along the Atlantic coast to prepare for a great journey ahead around the world which he plans to do, camera on hand. He has participated in almost any sport or game possible, and moved home with his family twice before going to study to Montevideo. His other passion, apart from anything that can be dissasembled and built again (better, of course), are business ideas that impact positively on the society around us, from green tech to better traffic management.
Before attending university, he took part in writing, physics and entrepeneurial contests, getting good results in them. In his second year of Engineering, he took part with other students in more contests, such as Les 24h de l'Innovation and the Latin American Rally of Innovation.
---
---