Fellow:Joevanderbroek
Jump to navigation
Jump to search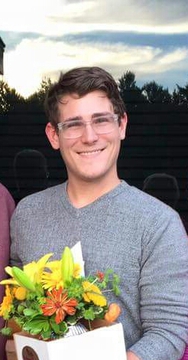 Joe VanderBroek is a University Innovation Fellow and Electrical Engineering student at Grand Valley State University. His career focus is in Medical technology and embedded systems, while his personal focus is bringing innovation and the maker movement to Grand Rapids. He grew up  in Grand Haven, Michigan, where he was first introduced to engineering in 5th grade. After experimenting in different specialties he decided to focus on Electrical Engineering while pursuing coding applications in his free time. 
At Grand Valley, Joe was a member of the ski team, a member of the IDEA group (a group involved in creating entrepeneurial opportunities for students), and a memeber of the Frederick Meijer Honors College. He was also a member of the GVSU Symphony Orchestra, with a music career spanning 10 years on violin and double bass. He also pursues jazz in his spare time. He also is an avid artist, creating sculptures from old electronics parts and pursuing a passion for ink drawings.
Joe became passionate about electronics and innovation from childhood. At a very young age, he began experimenting with taking devices apart and creating something new from the pieces. This passion drove him throughout his college career and in his personal life to continue innovating in his scholarly and personal life.
Related Links
---
---