This site will go under maintenance from 25-11-2020 to 30-11-2020. It might not reachable during the maintenance period.
Fellow:Jishnu Nitish Chittiprolu
Jump to navigation
Jump to search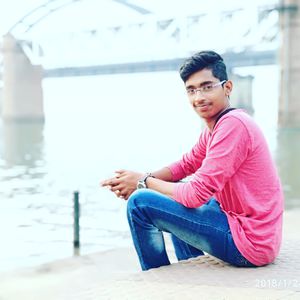 Jishnu Nitish is an University Innovation Fellow(UIF),undergraduate student pursuing Bachelor of technology at Godavari Institute of Engineering and Technology in Electronics and Communication Engineering. He is very much passionate about Innovation and entrepreneurship skills. He is always likely to be the best in every aspect from the class and observes everything very accurately. He is a very hard-working guy and would love to do the work assigned to him at any cost of time. He would always believe in practical stuff more than technical stuff and very attentive in the laboratory. He will be first in the class to do any voluntary actions. The way of answering questions is totally different from his fellow students and always like to be creative and designs any sort of problem statement with keen observation and guidance from faculty. While doing his work he enjoys it a lot and i consider it as very good art. His way of expressing the problem statement reflects the problem directly. 
He works with ease and conventional while others do it with great difficulty. He will very happy to renounce any sort of actions. He is particularly intense with his creative mind and independent work ethic. He works very hard to achieve his goals whatever he sets as his targets and he completes the same with dedication. He has excellent command over Engineering Fundamentals and has a comprehensive knowledge in the subjects of his study. He has also got exceptional problem solving skills coupled with analytical ability and technical quotient. He is a flexible person and is liked by peers and superiors alike.He had a keen vision over transforming himself from student to a successful person and always believes in "practice makes man more perfect".
Contact info:
Gmail:nitishjsm03@gmail.com
Linkedin:https://www.linkedin.com/in/nitish-chittiprolu-247300154
Facebook ID:https://www.facebook.com/
Instagram ID :https://www.instagram.com/?hl=en
Campus Related Links:
SPRING-2017
SPRING-2018
YASWANTH BALARAMARAJU MANTHENA
FALL-2018
JISHNU NITISH CHITTIPROLU  (ME)
---
---