Fellow:Jackie Le
Jump to navigation
Jump to search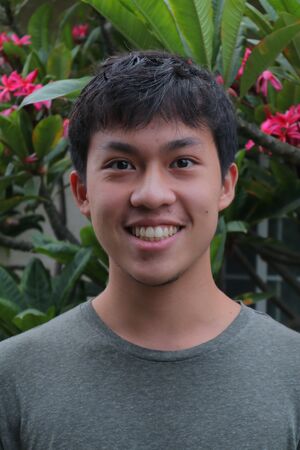 Name

Jackie Le

School (Cohort)

Swarthmore College (2021 cohort)

Majoring in

Engineering

Country

United States of America

Email
Bio
Jackie Le is a sophomore planning to study biomedical engineering and applied mathematics at Swarthmore College. He lived most of his life in San Diego, California.

Having gone to a middle-high school meant for first-generation-low-income students of color, Jackie learned about community involvement, where in his senior year he and a few classmates organized a mural installation in their local park with the message of unity in diversity, representative of the community. There, he was able to get to know the locals better, who would talk to them about the mural during installation. As a result, he felt more connected to the community and would want to get more involved with other communities.

After taking a few education classes his freshman year, Jackie has recently been more interested in finding ways to better educate and engage people in their communities. In addition, how STEM can intersect with the humanities to increase student interest (still a very broad topic).

Living by "seek discomfort," he is always trying to meet new people and experience new things, despite being quite introverted.

Still new to campus life, he plans to involve himself with campus life doing the things he enjoys to do in his free time: dance, photograph the world, go on a walk or run, play video games, and learn about maths.

He's really excited to participate in UIF and have his first fully in-person college experience this fall semester. He believes design thinking, although still quite unsure what it 100% means, has applications for anything in life. :)
Achievements
Questbridge Scholar
First-generation college student
Social media profiles
Facebook: Jackie Le
LinkedIn: www.linkedin.com/in/jackie-le-41a5b61b3
Related Links
School: Swarthmore College
Priorities: Swarthmore College Student Priorities

2021 Swarthmore University Innovation Fellows
Fellow: Shirley Liu
Fellow: Sofia Frumkin
Fellow: Ipeknaz Icten
---
---