This site will go under maintenance from 25-11-2020 to 30-11-2020. It might not reachable during the maintenance period.
Fellow:Ilko Shtirkov
Jump to navigation
Jump to search
Ilko Shtirkov is currently studying Industrial Business and Entrepreneurship in the University of Economics, Varna. He has many interests including programming, investing, aerospace technologies, cognitive science and many more. In high school the student won NASA Space Colony Design competition with his team. During his first year in university, he developed a startup and won funding for it. He is interested in combining programming and cognitive science so he can create a personal studying assistant for students in K12 and universities.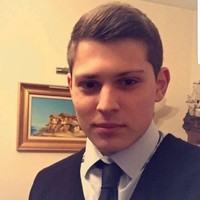 Related Links
Universityof Economics, Varna Wiki Page
University_of_Economics_-_Varna_Student_Priorities
---
---