Fellow:Febin Koshy Philip
Jump to navigation
Jump to search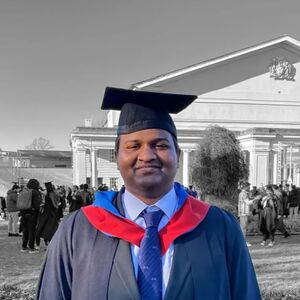 Febin Koshy Philip is a University Innovation Fellow who graduated from with a degree KL University, India in Bachelors of Technology in Computer Science with CyberSecurity (2017-2021). He also did a Master's degree in Advanced Computer Science from University of Leicester, United Kingdom (2021-2022).
Originally from Kerala, India, he now works as a Graduate Security Engineer at SITA, London, United Kingdom.
During his time at KL University he was involved in lot of crucial developments around campus, which mainly included building a Digital Content-Delivery system, KL eSports, Peer Mentoring. He was widely known around campus for being tech-savvy.
Being one of the Cyber Security Peer-Mentor which was an initiative of the UIF FALL-2018, helped him strengthen his skill set in many Security related domains which he plans to pursue as a career. Apart from Peer mentoring he was also a Student Coordinator who assisted the freshmen in building up their coding skills.
He was also President for KL eSports ,The University eSports Club that brings along all the people with similar interest in the campus.He has brought together a fair share of people who are as much as interested into Gaming as he is.He has been leading the Training of all those talented people out there to push them into their boundaries and develop new one's.
He is also a PC enthusiast and loves to tweaking laptops & PC's in his free time.