Fellow:Ethan Keck
Jump to navigation
Jump to search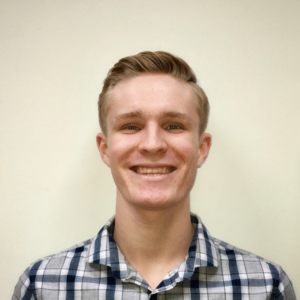 Hi! My name is Ethan Keck and I am an interdisciplinary engineering major at James Madison University. Although I don't have the tan to show for it, I lived in Africa for 11 years of my life, 7 years in Madagascar and 4 years in Senegal. Living overseas played a large part in why I decided to go into engineering.
While I stuffed my face with cookies as a child, people not too far away were wondering if they were going to be able to eat the next day. While I can take 15-minute hot showers without a care, people are getting deathly sick from bathing in unsanitary waters.
Engineering, to me, is a way to gain the skills and knowledge that will allow me to have a positive impact on both the people that I saw overseas and all sorts of people around the world.
Last year I did a year-long project where I designed and built a human-powered vehicle for a man with diplegic cerebral palsy. I contributed to about 45% of the building in my team of 8, and helped get the team organized for different tasks. Last summer I did a study abroad program in Portugal at European Innovation Academy, where I was Chief Marketing Officer on a diverse team of 5 trying to develop our startup's idea in the span of a month. But while I'm trying to pursue my dreams, and learn new things and get new experiences, I also have some hobbies to keep myself sane. I love dancing, and I'm on an urban dance crew at JMU. I love music and play guitar, and I take any chance I get to go outdoors, whether that's by hiking or tossing a frisbee.
---
---