This site will go under maintenance from 25-11-2020 to 30-11-2020. It might not reachable during the maintenance period.
Fellow:Erik Anderson
Jump to navigation
Jump to search
Erik Anderson is a Schulze Innovation Scholar at The University of St. Thomas with an intended double major in Entrepreneurship and Management. He recognizes and pursues opportunities with an innovative mindset. As a 5th grader, he started his first business, Erik's Cutting Edge Lawn & Snow Care. The business grew into a business that served 20+ clients and has been in operation for 6+ years, it was also certified by the state of North Dakota. He also served as the Vice President of North Dakota DECA while leading his Football and Track & field teams as the head captain. While at St. Thomas, Erik became the Grand Champion of the Earth Day Innovate-Athon. He is extremely excited to meet other innovative students and complete this Program.
Erik worked with his UIF 2019-2020 Team with a goal to improve communication on campus between Administrators and Students. The team identified the problem area after sending out a survey to students. The group then put the proposed solution through the UIF training process. We hope to implement a new Student Board of Trustees Committee on the University of St. Thomas campus.

Feel free to connect with me in LinkedIn! www.linkedin.com/in/erikaand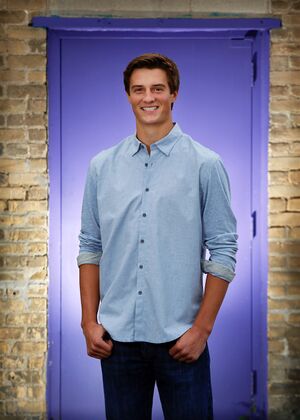 ---
---