Fellow:Elise Westhoff
Jump to navigation
Jump to search
Elise Westhoff is an undergraduate studying Civil Engineering and Theology at Saint Louis University. She focuses on structural engineering and historic conservation, with a special interest in urban planning. Additionally, she studies vocal technique with an emphasis in Celtic music. A native of Petersburg, Iowa, who took part in her family's agricultural machinery repair and manufacturing business, Westhoff has gained the knowledge, skills, and perspectives to continually seek creative solutions.
In all her pursuits, Westhoff strives to bring together her three loves: people, problem solving, and the propagation of beauty. At Saint Louis University, Westhoff serves her school and the Midtown Saint Louis community with the Micah Program and Campus Ministry through retreat and worship leadership. Her passion for advancing her peers has led her to roles in the Office of Admission, Fall Welcome, and Annual Giving Programs, where she fosters success for potential and new students and alumni.
Westhoff holds a deep appreciation for sacred architecture, which she attributes to the bounteous Gothic churches to be found in northeast Iowa.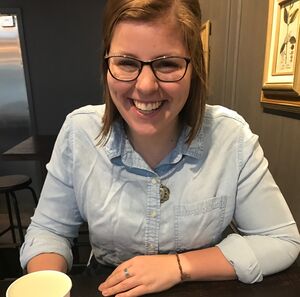 ---
---